11 Prisoners Executed in Ghezel Hesar Prison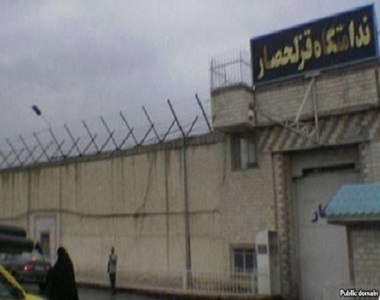 HRANA News Agency – Death sentences of at least 11 prisoners from various prisons who had been transferred to the solitary confinements of Gezelhesar Prison were executed. One of those prisoners was a woman. HRANA has been able to obtain the identities of two of them so far. Two of the detainees were executed separately in the public.
According to the report of Human Rights Activists News Agency in Iran (HRANA), 9 prisoners were executed in Ghezelhesar prison and two were hanged in public.
The 11 prisoners had been transferred from various prisons, including; four prisoners from the Central Prison of Karaj, four prisoners from the Great Prison of Tehran, one prisoner from Ghezelhesar prison, 1 prisoner from Rajai Shahr prison in Karaj, and 1 woman from an unknown local prison had been transferred to solitary confinements in Ghezelhesar prison.
"Saberi" and "Muslim Saeed Bahrami" are two of the executed prisoners that HRANA has been able to identify so far.
It is said that these prisoners were convicted of charges related to drug crimes. Authorities and judicial organs have so far not released any information about it.
According to Seyed Hossein Haghighi, Chief of Police in the city of Karaj, the identity of the two other prisoners, charged with rape, was announced as "Gh.J" and "M.R" who were hanged in public in Mehr Shahr, Karaj.