21 Prisoners Hanged in Iran During 48 Hours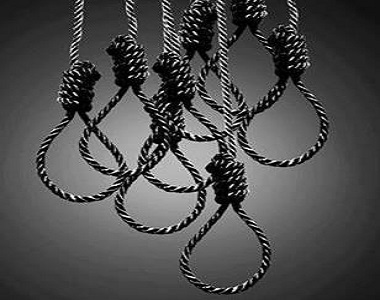 HRANA News Agency – 21 prisoners in prisons from Adel Abad in Shiraz, Bam, and Bandar Abbas prisons were executed during last 48 hours. State-run sources are silent about these executions.
According to the report of Human Rights Activists News Agency in Iran (HRANA), during last 48 hours, 21 prisoners were executed by hanging in three prisons; Adel Abad in Shiraz, Bam, and Banda Abbas.
During last 48 hours, 9 prisoners with charges of drug related crimes and retributions were hanged in Bandar Abbas prison. Three of them were from ward 1, four of them from ward 7 and 2 from ward 2 of this prison. Names of executed prisoners who have been identified so far are as follows: Sajad Ghochany, 27, from Tehran, Mohammad Gholami, 33, from Tabriz, Mohammad Kazem Yazdani Doboron, 55, from Mashhad, Alireza Razmi, 45, from Bushehr, Mehdi Shahdadi, 31, from Iranshahr, Mosa Nekoei Zadeh, 22, from Bandar Abbas, Ghasem Moradi Zadeh, 35, from Yazd.
Also according to HRANA's reporter's information, 9 prisoners were executed in Adel Abad prison, in Shiraz, whose identities is not known yet. They were accused with drug related crimes and retribution.
In addition, 3 prisoners, with drug related crimes, were executed during last 48 hours in Bam Central Prison. They were named: "Mohammad Hojat Abadi, Rasool Naderi, and Hossein Mir Dost whose father named Shah Bakhsh.
Additionally, HRANA has received numerous reports of 2 public executions in the last 48 hours. One of them was a prisoner with drug related crimes in Kozeh Garai Square in Shiraz, and the other one was Hamid Mohammadi, 27, from Haji Abad, accused with Rape, and was executed in Fish Market place in Bandar Abbas, but HRANA is still unable to independently verify these  two reports.