Ali Reza Mansouri Under Detention In Evin Prison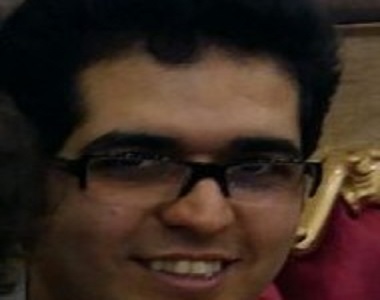 HRANA News Agency – Ali Reza Mansouri, son of Mohammad Ali Mansouri, political prisoner, who had been arrested recently, was transferred to Evin prison.
According to the report of the Human Rights Activists News Agency in Iran (HRANA), Ali Reza Mansouri is under detention in Evin Prison and his family was told that to go to Evin Court.
Ali Reza Mansouri, born in 1981, son of Mohammad Ali (Pirouz) Mansouri, who is a political prisoner in Rajai Shahr prison, was arrested during the security forces raid to his workplace on 20th January and was detained in Evin prison in Tehran.
It should be noted that there is no information available regarding the exact location of his detention and the charges against him so far.
Earlier, Ms. Iran Mansouri, sister of Alireza and daughter of Mohammad Ali Mansouri, had announced this news and told HRANA's reporter, "the security forces went to his home after arresting him and after inspecting his home took his computer, mobile phones and other devices with them."
Mohammad Ali (Pirouz) Mansouri, is serving the eighth year of his sentence in Rajai Shahr prison while during these eight years he has been deprived of furlough and also, has been subjected to various diseases.
Mohammad Ali Mansouri was arrested in August 2007. The Revolutionary Court's Branch 15, presided by Judge Salvati, charged him with contact and cooperation with the PMOI and sentenced him 17 years imprisonment, exile to Rajai Shahr prison and 150 thousand tomans fine, which was confirmed by the appeals court.
Mohammad Ali Mansouri was also jailed in 1981 on similar charges.