Alireza Rasouli Transferred to Solitary Confinement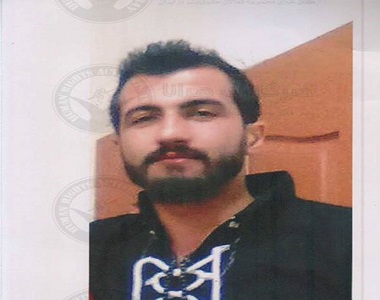 HRANA News Agency – Alireza Rasouli have been transferred to solitary confinement on the 11th day of his hunger strike.
According to the report of Human Rights Activists News Agency (HRANA), Alireza Rasouli has gone on hunger strike in protest to the ignorance of the authorities towards his critical health condition and was transferred to solitary confinement on June 7th after being summoned to the office of the chief of the prison and 3 hours of interrogation.
The authorities have ignored his and his families' constant requests for proper medical treatment so that he began a hunger strike in protest to this ignorance since May 30th.
The authorities of Mahabad Prison have not accepted the medicaments and other allowed objects as blanket and shoes which were brought for him by his family and have stated that he would not receive these unless he had ended his hunger strike.
According to HRANA's sources Alireza Rasouli faces serious illnesses as lung infections, knee problems and loss of bone tissue. The later disease is progressing in his body, however after more than 2 years of imprisonment he has not received any medical furlough yet.
He had been arrested on August 2, 2012 after peaceful gatherings and was transferred to intelligence office of Mahabad. He was charged with propaganda against the regime, acting against the national security and membership in PJAK. Branch number 1 of the Revolutionary Court of Mahabad sentenced him to 3 years and a half imprisonment for two of these charges and he was acquitted of membership in PJAK. The court of appeal upheld the sentence as well.
He was exiled to the prison of Uremia in March 2013 and transferred back to the prison of Mahabad after almost a year.