Arjang Davoodi sent back to hall number 12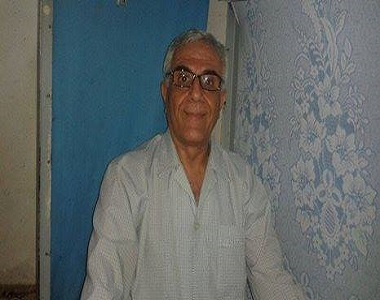 HRANA News Agency – Arjang Davoodi, political prisoner was transferred to hall number 12 of Rajaei Sharhr prison from Imam Khomaini hospital.
According to Human Rights Activists News Agency (HRANA), Arjand Davoodi was transferred to Imam Khomaini hospital following a blow to his head in solitary confinement, on Wednesday, November 12.
He was transferred to solitary confinement from hall number 12 on Sunday, November 9 and had started hunger strike in protest at lack of access to his sugar and blood pressure medicines.
An informed source told HRANA's reporter, "Arjang Davoodi has to be under supervision of doctors for three months. The physicians diagnosed his issue as severe blow to head, which fortunately did not result in internal bleeding. Currently he feels pressure and pain on his eyes and physicians said this condition may remain for about two months and he should have complete bed rest".
This source also mentioned that, "currently Mr. Davoodi is transferred to hall number 12, and solitary confinement has dropped and Mr. Davoodi finished his strike".
Arjang Davoodi, senior prisoner of Rajaei Shahr of Karaj prison, has spent more than 10 years in prison, and recently charged with new allegation of "being a member and effective support and advocate of MEK in prison", and has been sentenced to death.
This charge is denied by this political prisoner.