Iranian Political Prisoner's statement on the Occasion of 11 February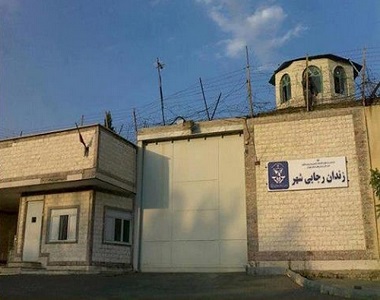 Rajai-Shahr Prison in Karaj, Tehran, Iran
HRANA News Agency – In a statement, 10 political prisoners of the Ward #10 of Rajai-Shahr prison suggested: "No to Death Penalty and requesting abolition of execution could be a common goal and unifying political slogan for all democratic forces in Iran."
The following is the full text of the statement:
"Greetings to the great people of Iran
The anti-monarchy revelation of February 11th (22 Bahman) started with the request for freedom, independence and a more civilized society. These goals were expected to be accomplished through an Islamic republic. However, the revolution was deviated from its original goals by those who claimed "the Islamic republic" since the first days of victory.
The revolution was expected to bring a new era of independent judiciary system, a progressive system based on independent forces, and validation of public justice and dismissing individual referrals. In continuation of Persian constitutional revolution, people wanted to establish the rule of law, which arises from the sovereignty of the national will rather than imposing the will of King's house. However, the ruling clergies established a tyrannical system based on religious dictatorship, the so-called Velayat Faghih, which is practically the worst type of dictatorship. The results of such brutal dictatorship are poverty, corruption, prostitution, and drug addiction, which are currently reached the level of social tragedies. The system has had no major achievement except for poverty, torture, violation of human rights and ethnic minorities' rights. In such oppressive dictatorship, injustice and inequality has become systematic. The most fundamental principles of civilized Iranian society, education system, and human values have been dramatically depreciated. Work and production have become meaningless, and major producers of economic, cultural, and educational markets have been weakened, ignored, or humiliated. In the foreign policy domain, unfortunately the regime has actively interfered in the national interests of most of the countries in the region, particularly in the Syria, without considering the will and demands of Iranian people in this regard. Although Syrians correctly differentiate the will of Iranians from the destructive role of Iranian regime in Syria, it is a huge responsibility to break the silence and condemn Iranian regime's policy in this respect.
On the other hand, in order to control the situation and spread the terror in the society, the regime has fiercely started another wave of public executions, arrest of political and human right activists, and systematic discriminations based on ethnic, religious, sexual, and cultural differences. At the same time, the regime has created immense financial and economic pressure on the Iranians by pursuing the nuclear program and resulting sanctions. This is despite the fact that Iran is a very rich country with vast energy resources.
In this situation, there is no other solution except for a united movement amongst all democratic and freedom loving organizations and parties who believe in a secular government. Such unity should be based on national interests, separation of church and state, and the universal declaration of human rights. Considering that political prisoners have been unjustly sentenced to unfair decrees, under unjust curt rules, and using unjust lawyers, the freedom of political prisoners and those under house arrest is a primary national request. Moreover, No to Death Penalty and requesting abolition of execution could be a common goal and unifying political slogan for all democratic forces in Iran. Independent justice system, dismissal of revolutionary courts and specific courts for clergies in Iran, and establishment of independent lawyers association, which is a unique achievement accomplished during Dr. Mosadeq era, are other common and public requests. Moreover, ethical, religious, cultural, educational, political, workers, and educational demands are feasible to search and pursue. These days of anti-monarchy revolution offers a unique opportunity for the ethnic minorities, cultural, human rights, and political activists to become united and gather under the same umbrella of democracy and respect to human rights. The strength of such movement arises from diligence and determination based on popular and national interests.
February, 2014 (Bahman, 1392, Solar Calender)
Rajai shahr prison, signed by:
1-    Mohammad Amir Kheyri
2-    Rasoul Bodaghi
3-    Hamid Reza Borhani
4-    Khaled Hardani
5-    Shahrokh Zamani
6-    Mohammad Seyfzadeh
7-    Heshmatollah Tabarzadi
8-    Saleh Kohandel
9-    Firous Mansouri
10- Naseh Yousofi