Mostafa Eskandari's Objecting Letter to International Organizations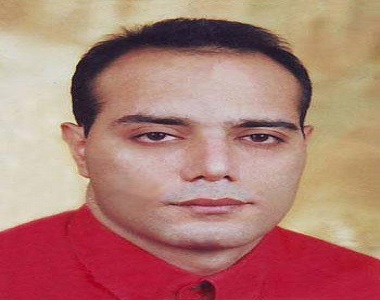 HRANA News Agency – Mostafa Eskandari, the political prisoner of Ward 12 of Rajayee Shar prison, was arrested in 40th day of martyrdom of Neda Agha Soltan along with his wife, Kobra Zagheh-Doost and sentenced to 31 years in prison with charges of "disturbing public opinion" and "interviewing with foreign media".
The following is a full text of his letter, a copy of which has been submitted to HARANA:
"Mostafa Eskandari's appeal to the Human Rights Council of the United Nations and all International Justice Organizations:
I urge all international justice organizations to kindly review and provide legal feedback on the documents, testimonies and evidences included in my case, a copy of which has been previously submitted to the office of United Nations in Tehran and published in my personal blog. My goal is to demonstrate the tyranny I am facing in Iran, raise awareness about the injustice occurring in Iran, and urge international justice organizations to oppose this type of domestic injustice. I would like to emphasize that my 30 years-in-jail decree has been issued based on twelve sentences in response to the complaints received from security forces. There is no impartial, non-military and fair plaintiff amongst these complainants, and the documents used in the trial are fabricated and even against the state-supported legal system. I have been facing enormous tyranny  and my decree is even much harsher than the decree recently issue against the Norwegian individual who killed about 90 people and sentenced to 22 years in jail. 
I urge the international justice organizations to please review and support my case.
Up until now, I have spent more than 5 years in prison, 12 months of which spent in solitary confinement, and faced with brutal tortures and beating. Recently, the security forces broke my nose and ribs because I was acting against the so-called national security by protesting against the use of highly toxic and cancerous radio / electromagnetic waves transmitted in the area of prison.
Mostafa Eskandari
August, 2014"