Political prisoners of Rajai Shahar Condemning the Attack on Ward 350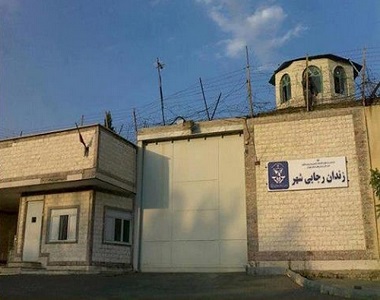 Rajai-Shahr Prison in Karaj, Tehran, Iran
HRANA News Agency – Following the brutal attack on the political prisoners of the ward 350 of Evin, 30 political prisoners of the Rajai-Sharh prison wrote: "Such a brutal attack indicates that the regime can no longer endure the pressure applied by the civil movement and international human rights organizations in response to its systematic violation of human rights. In view of this enormous pressure, numerous crises in the country and the huge gap created amongst regime's leadership team, the regime desperately retaliates from defenseless political prisoners and their families. "
The following is the full text of this statement, a copy of which has been submitted to HRANA:
The statement of 30 political prisoners of Rajayee Shahr prison, condemning the brutal attack on the ward 350 of Evin prison
On 17, April, 2014, more than 100 of the security forces of the regime barbarically attacked on the ward 350 of the Evin prison in an unprecedented event over the last two decades, beating defenseless and innocent political prisoners.  In this violent attack, several prisoners were hospitalized due to severe injuries and 32 others, who were also wounded, were transferred to solitary confinement.
As usual, the head of the Prisons Organization audaciously denied the attack and claimed that there has been no clash between the political prisoners and security forces!?
Such a brutal attack indicates that the regime can no longer endure the pressure applied by the civil movement and international human rights organizations in response to its systematic violation of human rights. In view of this enormous pressure, numerous crises in the country and the huge gap created amongst regime's leadership team, the regime desperately retaliates from defenseless political prisoners and their families.
This attack is coincided with the pressure on the political and ideological prisoners of the Rajayee Shahr Karaj and political prisoners of Tabriz prison, and led to more than 40 days of hunger strike by Shahrokh Zamani. It would be unrealistic to expect the current system to deal and prosecute its own corrupt elements and security forces. However, we , the undersigned, condemn this brutal attack and ask all political figures, international organizations and human rights defenders, organizations, parties, unions, civil rights activists,  and Iranian nation to support the prisoners and their families, facing continuous oppression, intimidation, and violent attacks by government.
It would be prudent that the people of Iran expand their civil rights protest against the barbaric oppression of the regime and demand the release of all political prisoners.
Political prisoners in Rajayee Shahr prison
18, April, 2014
The names of the signatories on this statement:
Freed Azmoudeh, Hassan Ashtiani, Mohammad Bnazadeh Amirkhizi, Reza Entesai, Davoud Veysi, Rasoul Bodaghi, Hamid Borhani, Behzad Tarahomi, Mohammad Jarrahi, Shahram Chnian, Iraj Hatami, Hojjat Hatami, Mashallah Haeri, Khaled Hardani, Afshin Heyratiyan, Shahrokh Zamani, Mohammad Seyfzadeh , Heshmatollah Tabarzadi, Ismail Fattah, Alireza Farahani, Mehdi Abyat, Saleh Kohandel, Saeed Masoori, Arash Mohammadi, Karim Maroufaziz, Muhammad Ali Mansouri, Farshid Yadollahi,  Misagh Yzdannezhad, Naseh Yousefi, Mohammad Akramipour.