Asghar Ghatan In Critical Health Condition In Rajai Shahr Prison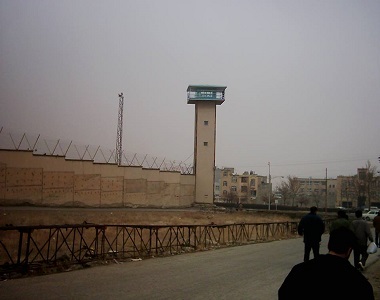 HRANA News Agency – Asghar Ghatan, political prisoner, despite his poor physical condition and his age is deprived of proper treatment in Rajai Shahr prison.
According to the report of Human Rights Activists News Agency in Iran (HRANA), Asghar Ghatan, 60-year-old prisoner who, according to the doctors, needs multiple surgeries and ongoing medical care, is still taking a lot of painkillers and is held without treatment, in Rajai Shahr prison.
An informed source regarding this prisoner's condition says, "Forensic has confirmed his punishment intolerance, but prison officials do not release him. Now he is taking about 30 painkillers a day and is suffering from heart problems, diabetes, high blood pressure, migraines, liver and spleen problems, and so far has had several surgeries done at his own expenses and part of his stomach and duodenum have been removed and he is seriously ill and cannot tolerate imprisonment."
Asghar Ghatan who has a history of several arrests, the last time in the 9th January 2011, was arrested by the Ministry of Intelligence agents and after 45 days of interrogation in ward 209, due to his illness and on doctors' advice he was released on the bail. He was accused of sympathizing with the PMOI and sentenced to 5 years imprisonment.
This 60-year-old prisoner, was summoned to serve his sentence on 23rd May 2012, and was transferred to ward 350, and on 1st June 2014, was exiled to Rajai Shahr prison. He is now serving his imprisonment in hall 12 of Rajai Shahr prison, in Karaj.