Atena Farghdani Arrested and Transferred to Shahr-e-Ray Prison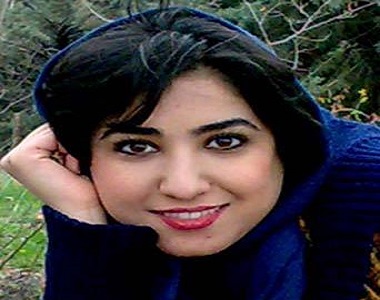 HRANA News Agency – Atena Farghdani who was summoned to revolutionary court last week, was beaten in front of her parents and transferred to Ray (Gharchak of Varamin) prison.
According to Human Rights Activists News Agency (HRANA), Atena Farghdani, civil rights activist, was summoned to branch number 15 of revolutionary court by chief judge Salavati last week, in order to answer the charges of propaganda against the regime, acting against the national security and insulting the parliament members by using the art of drawing.
Mohammad Nourizad has written in his Facebook page, "Atena Faraghdani was transferred to Gharchak of Varamin prison, after being beaten in court. Today, I talked to her father. His voice was hoarseness; maybe he was crying. He is a father. He said: they beaten her in front the eyes of her mother and I".