Atena Farghdani Was Tried in Tehran Revolutionary Court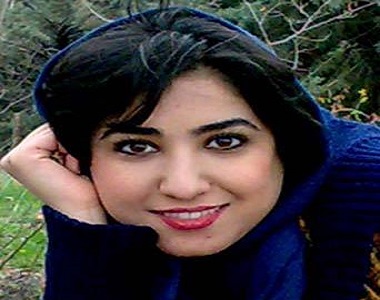 HRANA News Agency – The trial of Atena Farghdani, painter and civil activist, was held on 19th May.
According to the report of Human Rights Activists News Agency in Iran (HRANA), in the morning of Tuesday 19th May, Farghdani's trial was held in Branch 15 of the Revolutionary Court, presided by judge Salvati, with presence of this civil activist's solicitor.
Mr. Mohammad Moghimi, solicitor of Athena Farghdani, in an interview with the HRANA's reporter, evaluated the overall atmosphere of the trial as "good and positive". About the trial, Ms. Farghdani's solicitor said: "The court went well and smooth, I presented my evidence as the lawyer and Ms. Farghdani, herself gave her own defense statement and now we have to wait for the court decision."
Mr. Moghimi described his client's condition as "good and hopeful" and stated that the court has not given a specific time for the court verdict to be issued, but normally, this time can be at least one week, or more.
The charges against Ms. Farghadani in the court, were announced as; propaganda against the regime, gathering and collusion with the aim of acting against national security, insulting the Supreme Leader, insulting the president and insulting the MPs.
Atena Farghdani, painter and civil activist, was arrested on 23rd August last year by the security forces. After two months and a half he was released on a bail of 500 million Tomans, but after releasing a video clip in which she had talked about her problems during detention, she was summoned to the Revolutionary Court was sent to prison.