Athena Farghadani And Mohammed Moqimi Acquitted By The Court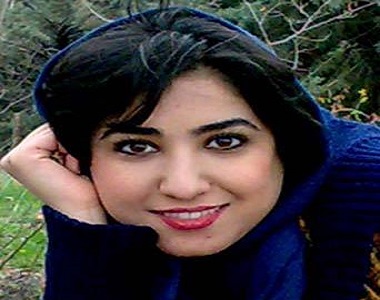 HRANA News Agency – Athena Farghadani and her lawyer, Mohammed Moqimi were acquitted of "illicit relations sub-adultery" charge. They were charged during a meeting in Evin prison because of handshake.
According to the report of Human Rights Activists News Agency in Iran (HRANA), 1161st branch of criminal court of Tehran headed by Majid Sharifzade has exported acquittal of Athena Farghadani and Muhammad Moqimi In the verdict dated 19 October.
The hearing of this case had been held on 3 October 2015.
Previously, this charge had forced Athena Farghadani to go on a hunger strike for three days because of the defamation and verbal abuse by prison guards.
It is to say that Atena Farghadani's mother said that this kind of manner was just because of a "false accusation" which was "illegal and illegitimate", which led to her daughter's persecution in prison.
Atena Farghadani, painter and civil activist, was accused with "sub-adultery illicit relationship", on 13th June, when she had a visit with her lawyer, because of shaking his hand and her solicitor was also arrested and was transferred to Rajai Shahr prison, in Karaj, which led to a large number of lawyers' protest against this issue.
Ms. Farghadani, who has been held in prison since a year ago, has been sentenced to 12 years and 9 months imprisonment by the court which was preside by judge Salvati. Her charges were announced as; "insulting the MPs by painting", "gathering and collusion against the national security", "insulting the Supreme Leader of Islamic Republic".
Last year, two months after being held in the Revolutionary Guards prison, Atena Farghadani had told the main issue in her interrogations was her critical paintings. She is now being held in the women's ward of Evin prison.