The Campaign of 'Rights of Prisoners' Launched by a Letter of Atena Daemi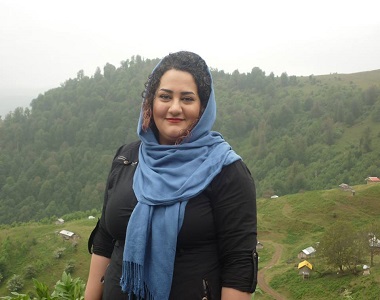 HRANA News Agency – Recently a campaign with the hashtag #right-of-prisoner with the aim of calling the head of prisons to respect the rights of inmates such as access to health care, has been launched based on the international law. The campaign has been organized on the basis of Atena Daemi's letter before going to jail, by United for Iran.
According to the report of Human Rights Activists News Agency in Iran (HRANA), Atena Daemi, jailed human rights activist wrote in a letter: "Today some of the bravest and most committed citizens are imprisoned because of their political, civil and human rights activities and authorities are refusing the provision of health care to prisoners by clearly violating domestic and international laws. In addition, the ordinary prisoners suffer from far worse situations in the jail."
The campaign focuses on: "Many detainees are deprived of tonic nutrition and adequate health care, and this is a clear violation of domestic and international laws."
Iran's State Prison Organization regulations require prison officials to provide adequate food for prisoners and prompt and adequate medical care; which includes the transfer of prisoners to outside hospitals and offering them medical furlough.
Ms. Daemi stated in her letter: "Prison officials consistently and systematically refuse to provide services to prisoners. Now there are many prisoners who suffer from diseases unnecessarily and it is vital to seriously ask the authorities to fulfill their legal obligations."
The imprisoned human rights activist, addressed the medical condition of Narges Mohammadi, Mahvash Shahriari and Zainab Jalalian as three patient prisoners.