Death on Two Prisoners in One Week in Ghezelhesar Prison in Karaj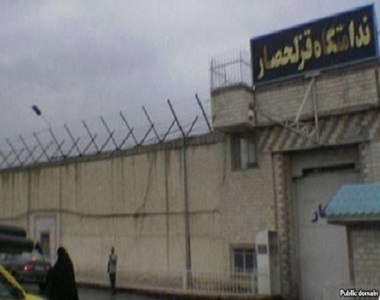 HRANA News Agency – Two prisoners died in Ghezelhesar prison in Karaj. One of these prisoners passed away despite going to prison clinic; but because of failing in diagnosing the heart problem he died hours later. The other prisoner died due to over dosing of methadone while hoping to gather 10 million IRR.
According to the report of Human Rights Activists News Agency (HRANA), two prisoners with the names of Dariush Mansouri and Mahmood Valipoor died due to respectively, heart attack and methadone overdose, in section number two of Ghezelhesar prison of Karaj.
A close source to family of Dariush Mansouri told HRANA's reporter, "bail order was issued for Dariush but his family could not put the bail and the court did not reduce the bail amount. He felt bad for few days but did not know that he had heart problems and got a heart attack in the shower".
This source continued, "Dariush have been visited in prison clinic for pain in chest, but he did not know and the physician in the clinic failed to connect his pain with heart problems".
Mahmood Valipoor, prisoner of section 2, hall number 3, cell number 21, is another prisoner who has died during past days due to overdosing of methadone.
A close source to the family of this prisoner told HRANA's reporter, "two days ago, the clinic gave irregular amount of methadone to Mahmood and he passed away. None of the officials accepted to investigate why that amount of methadone was given to him".
This informed source added, "he took a lot of methadone so that could have been transferred to hospital and then smuggle drug into prison in amount of 10 million IRR".