Farhang Pour Mansouri is taken to solitary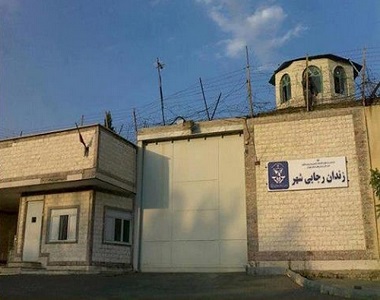 Rajai-Shahr Prison in Karaj, Tehran, Iran
HRANA News Agency – After four days of hunger strike with plaster casted of head, Farhang Pour Mansouri is beaten and transferred to solitary confinement.
According to the report of Human Rights Activists News Agency (HRANA), Farhang Pour Mansouri, the prisoner of ward 4 of Rajai Shahr prison of Karaj, went on hunger strike on Tuesday November 19th and plaster casted his head.
A prisoner of Rajai Shahr told to HRANA's reporter: "Farhang Pour Mansouri is on hunger strike since four days ago, in response to some of his corporate demands and 14 years of exemption from having furlough and has plaster casted his head. Today morning (Saturday), the governor of prison, Mr. Mardani, align with some of other managers with the names of Aghayi, Baay and Amirban have transferred Farhang Pour Mansouri and his brother, Shahram, to solitary confinement of penitentiary number 5. Then head of penitentiary, Hasan Akharian, has naked Farhang Pour Mansouri and beaten him while he was on handcuffs and shackles, which resulted in breaking the plaster cast. Shahram was transferred to ward after 12 hours, but Farhang is kept naked on handcuffs and shackles in solitary confinement."
Farhang Pour Mansouri has spent more than 13 years in prison on charged of plane hijacking in Ahvaz – Bandar Abbas line.
This hijack became later a scenario for a famous movie of a well-known director, Ibrahim Hatamikia. According to confession from the defenders, this action had taken place due to poverty and bad life condition.
The court sentenced Farhang Pour Mansouri and his brother Shahram, align with Khaled Hardani, to death. These sentences changed with a commutation, to life-time prison.
Rasoul Hardani, Khaled's brother, was sentenced to lifetime prison, on the same court.
Need to be mention, Shahram Pour Mansouri, Farhang Pour Mansouri and Rasoul Hardani were under 18 years old at the time of arrest.