Farideh Shahgoli Released from Evin Prison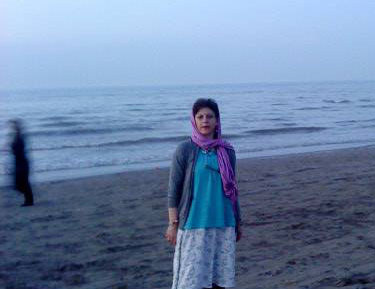 HRANA News Agency – Farideh Shahgoli, political prisoner in women's ward of Evin, was released.
According to the report of Human Rights Activists News Agency in Iran (HRANA), Farideh Shahgoli's sentence of 3 years imprisonment, was completed and led to her freedom with the application of Article 134 of the new Penal Code.
Farideh Shahgoli, Facebook user and political prisoner of 60s and German-Iranian citizen, after 25 years away from Iran, in 2012 had traveled to Iran to visit her relatives, but when she wanted to leave Iran, she was barred.
She was faced with charges such as "propaganda against the regime and insulting the supreme leader", due to discussing her opinions on a Facebook page, and in anonymity and press silence, she was detained for six months in temporary detention, while she was held in solitary confinement in Evin prison for 50 days and after that she was released on the bail until the trial.
Her case was preceded by the Branch 2 of the Moghadasi court in Evin, and finally she was sentenced to three years imprisonment. She appealed against the primary court ruling, but the appeal court confirmed the primary court's verdict and she was convicted because of her Facebook posts.
Farideh Shahgoli, was arrested when she had gone to the Evin Court, to ask about her case condition, on 21st May 2014 to serve her three years imprisonment and she was imprisoned in the women's ward of Evin prison until she was released.