Ghezelhesar Prison: 8 prisoners hanged, 4 others committed suicide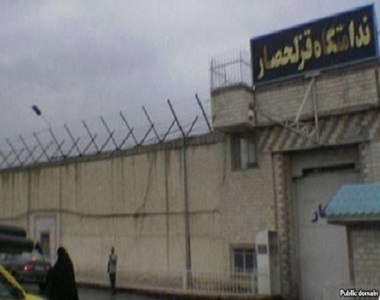 HRANA News Agency – During last week, eight prisoners were executed by hanging in Ghezalhesar prison, in Karaj, and four other death row inmates committed suicide.
According to the report of Human Rights Activists News Agency (HRANA), on Wednesday 10th September 8 prisoners with charges of possessing and carrying drugs were executed by hanging in Karaj, Ghezalhesar prison.
Five of these prisoners were from ward 1, Unit 2 and 3 others from other wards of the same Unit.
Also, during last week four prisoners who were sentenced to death, in Ghezalhesar prison, committed suicide. Two of them lost their lives and two others were admitted in medical centers outside the prison.
Executions in drug related crimes has increased while the experts believe that drug problem in Iran cannot be solved by using death penalty.