Gholam Reza (Rubin) Shahini Beaten and Transferred to Solitary Confinement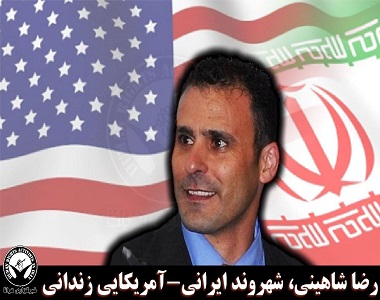 HRANA News Agency – On February 15, 2017, Gholam Reza (Robin) Shahini, an Iranian-American citizen in Gorgan prison was beaten and insulted by prison guardsand transferred to solitary confinement after announcement of hunger strike has. The condition of Mr. Shahini, who suffers from asthma is not known since being transferred to solitary confinement.
An informed source about the condition of Gholam Reza (Robin) Shahini told HRANA's reporter: "on February 15, 2017, the prison officials took to the ward and beat Reza and insulted him, for example, told him 'you are a hostage, you thought you are American? What the hell can you do?'"
The source added: "After this situation, Reza declared a hunger strike and was transferred to solitary confinement. The condition of Reza is not known. He suffers from asthma and hunger strike is dangerous for him."
A source close to Mr. Shahini told at the end: "Reza has been beaten for a long time in Gorgan prison. For example, unlike other prisoners he does not have the right to use the library. He was regularly summoned on various pretexts, even because of talking with the prisoners."
Reza (Robin) Shahini, an Iranian-American citizen was arrested in 2016 by security forces in the city of Gorgan and was sentenced to 18 years in prison on security charges in Branch 1 of the Revolutionary Court in Gorgan. However, based on the verdict which HRANA has released previously, Article 134 is imposed for the prisoner and the most severe punishment, that is nine years of this sentence is applicable.
The Iranian-American citizen's detention took place on July 15, and he was detained with the arrest warrant that accused him of acting against national security. The security forces who arrested him, searched his house and took his personal and electronic items.