Hamzeh Savari Transferred to a Hospital outside Prison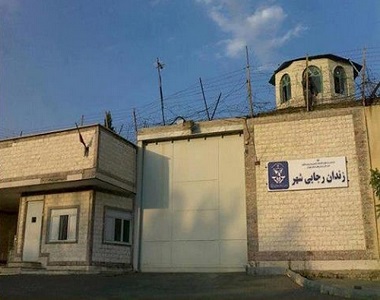 Rajai-Shahr Prison in Karaj, Tehran, Iran
HRANA News Agency – Hamzeh Savari, Political Prisoner in Rajai Shahr prison in Karaj, was sent to medical centers outside the prison.
According to the report of Human Rights Activists News Agency (HRANA), Hamzeh Savari, political prisoner in hall 12 of Rajai Shahr prison was transferred to Sina hospital in Tehran on Sunday 4th January, for examination and treatment.
He has been charged with acting against national security, enmity against God and corruption on earth by Iran's Revolutionary Court and sentenced to life imprisonment.
He has been exiled from Karoun Prison in Ahwaz to Rajai Shahr Prison in Karaj.
Hamzeh Savari, formerly had been sentenced to death but because of international pressure, his sentence was reduced to lifetime imprisonment.
It is noteworthy that two of his brothers have been executed in 2007.