Heavy Bails Issued for 3 Prisoners in Zahedan Prison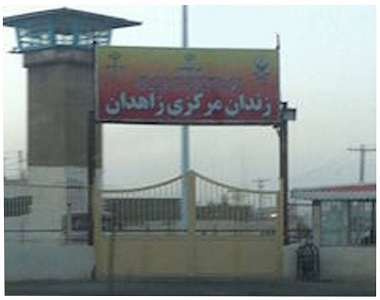 HRANA News Agency – A 25-year-old prisoner from Saravan was sentenced to death on charge of Muharebeh through collaboration with opposition groups by the Revolutionary Court of Zahedan. Three other prisoners who had been charged with Muharebeh through armed action faced heavy and unprecedented bails.
According to the report of Human Rights Activists News Agency in Iran (HRANA), on November 7, 2017, Abdul-Waset Dahani, 25, was notified that he had been sentenced to death in Zahedan prison according to the verdict of branch one of the revolutionary court in Zahedan headed by Judge Mousavi.
The prisoner who was arrested in the village of Turan and is from the city of Saravan in Sistan and Baluchestan province, has been in prison since about 18 months.
Mr. Dahani has been charged with acting against national security through Muharebeh and cooperating with opposition groups has been given as the proof of this charge by the judges of Branch one.
Mr. Dahani had no lawyer in the court.
This political prisoner is currently kept in ward 3 of Zahedan Central Prison.
Three other prisoners who had been charged with Muharebeh and armed action faced heavy bails at the same time.
Ismail Shah Bakhsh, 24, from ward 3, Dour Mohammad Shah Bakhsh, 20, from ward 5 and Hayatullah Nikzehi, 26, Pakistani citizen in ward 3 of prison, are three prisoners who were accused in a case.
The detainees are accused of participating in an armed conflict with the police, during which a police officer was killed. These prisoners deny participation in the killing of the officer, but in addition to the case which has security charges, they have been charged with a murder in another case.
They have been detained since 25 months ago. Two of them, including Ismail Shah Bakhsh and Hayatullah Nikzehi, were shot and injured at the time of arrest.
On November 7, 2017, the bails of 100 billion IRR were issued for each of the defendants of this case by branch one of the revolutionary court in Zahedan.