Khaled Hardani Urgently Transferred to Prison Clinic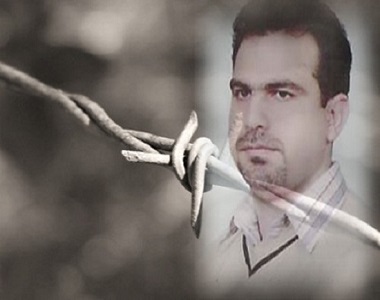 HRANA News Agency – Khaled Hardani, political prisoner of Rajaei Shahr felt severe abdominal pain and ague, and was transferred to prison clinic on trolleys on Saturday May 29.
According to the reports of Human Rights Activists News Agency (HRANA), it is been said that the increase in the number of patients in Rajaei Shahr prison during past few weeks, should be known as the side effect of increasing the operational time of static distribution devices in prison.
An informed source told HRANA's reporter about the condition of Khaled Hardani, "prison authorities sent him back to ward, just after a tranquilizer injection. After an hour and increase in the pain, other prisoners transferred him to clinic".
This source continued, "his fellow-inmates asked for the authorities to transfer him to hospital, but prison authorities responded that they could not sent him outside of prison and he had to be hospitalized inside the prison".
He also said about the condition of clinic of Rajaei Shahr prison, "clinic is basically, a room with a bed, without any nurse or warden. Because the door is always locked it is not possible even go to washroom and for this reason prisoners prefer to remain inside the ward that could at least have the mental support of their friends".
With emphasizing on physical and health condition of Khaled, this source said, "It is been a while that he is suffering from Gastrointestinal tract, kidney, heart and lung diseases, and despite the prescription of physicians for medical verification and examinations like, CT-scan, Radiology and sonography, authorities has refused it yet. After installation of static transmitters in prison, many of prisoners diagnosed with physical problems".
During past days, due to operation of static transmitters in prison and intensification of their operations, many prisoners suffered from headache and dizziness. In recent years, there were many complaints regarding the static distribution, which is backed by Iranian government for disturbance of satellite channels, and many professionals commented about this subject and its relation with the increase of cancer in Iran and many officials has confessed it.
Khaled Hardani was sentenced to death, for violating flight security but the sentence was reduced after complaints of lawyers and his family regarding the process of his trial, to life-time prison. Then he was convicted to 7 years and six months in exile for unreasonable allegations, fabricated by security forces. He is currently serving his sentence.
This prisoner has been deprived of proper medical treatments for 14 years. Last time in a new case he was sentenced to 2 years in prison for insulting the supreme leader, while he was in prison.