Nahid Gorgi Deprived of Proper Medical Treatment in Vakil Abad Prison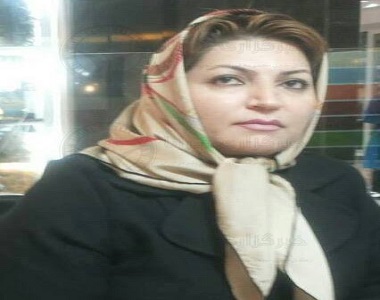 HRANA News Agency – Nahid Gorgi, prisoner of conscience in Vakil Abad Prison in Mashhad, despite various physical and mental diseases is deprived of proper medical care.
According to the report of Human Rights Activists News Agency in Iran (HRANA), the inappropriate physical-mental situation of Nahid Gorgi is not being addressed by the authorities in Vakil Abad prison in Mashhad.
A close source to Gorgi family announced this news and told HRANA's reporter: "Nahid recently has got a severe leg pain. She has osteoporosis and she is not given medications in prison. They even do not allow her to have medicine on her cost."
The source continued: "Nahid suffers from a lot of pain in her legs and the only answer that the prison authorities give is: "tolerate." Her furlough request has not been approved, and on the other hand her mental condition is not good at all."
Nahid Gorgi was arrested by security forces at her home and was transferred to Mashhad Revolutionary Court in Kooh Sangi and then to an unknown location, on October 11, 2014. After two weeks, a bail of 400 million IRR was issued for her, which was too much and unaffordable, as the family said.
According to Ms. Gorgi's relatives and friends, the cause of her arrest was her activity on social networks and she has had no social and political activities otherwise.
One of her relatives told RANA's reporter: "The security guards entered her house at midnight and arrested her very violently. After taking her, they went back to her house and searched the house and took some of her personal belongings such as her computer, mobile phone and even her camera."
Nahid Gorgi was released on the bail at the anniversary of her arrest in October 2015, due to the severity of depression and poor mental condition.
Several reports had been released during Nahid Gorgi's detention in connection with her acute mental status and severe depression.
On December 8, 2014 , eight European Union MPs published a joint letter addressed to Federica Mogherini, High Representative of the European Union for Foreign Affairs and Security Policy, and expressed their concerns about the detention of Nahid Gorgi and urged her to discuss their concerns with the Iranian government and demand the freedom of Ms. Gorgi.
Nahid Gorji was sentenced to 3 years imprisonment by the Court of Appeal. Eventually, she presented herself at the Vakil Abad prison in April to endure her sentence.