New Details about the Executed Prisoners in Rajai Shahr Prison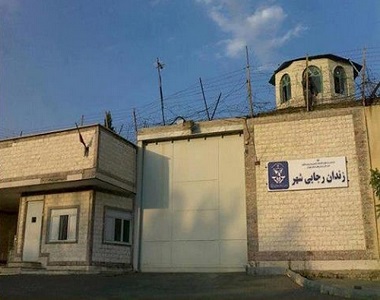 Rajai-Shahr Prison in Karaj, Tehran, Iran
HRANA News Agency – Several days after the execution of at least five inmates in Rajai Shahr prison in Karaj, more information has been obtained about the details of the cases and the identity of the executed people, including a young men who had killed a soldier while escaping from the police by hitting a car to the road guards.
According to the report of HRANA, the execution of a group of at least 5 prisoners was carried out in Rajai Shahr prison in Karaj at dawn of December 20, 2017.
Over the course of time, judicial authorities have given new information of the executed people. Based on this information, it is clear that two of them have been involved in the murder of police officers.
One of these people is Nima Esmailian. HRANA had previously reported about him and details of his case.
Internal media including Rokna reported that another prisoner in the executed group who was accused of killing a police officer, is named Abbas, which is consistent with the identity and details of the case of "Amir Abbas Ardestani".
According to published reports, in this case which began at 24:00 PM on August 19, 2010, two police offiecers from Shahr Ziba police station were suspected of patrolling two young people who were wandering in the green space of the street.
After searching the suspects, they were transferring them to a police station, one of whom, named Abbas, who was under control of the soldier, in a opportunity sat down on the driver seat of the police car and accelerated, but the soldier, who wanted to prevent the suspect's escape, was trying to go out through the passenger side window but Abbas continues to move very fast, and the soldier was horribly killed.
However, he and his companion were arrested very soon, until he was sentenced to death following the trial.
Mohammad Shahriyari, the head of Tehran Criminal Court, said: "The criminal who was sentenced to retaliation, by a criminal court judge, was executed a few days ago after the final verdict was confirmed".