A Political Prisoner in Difficult Health Condition in Zahedan Prison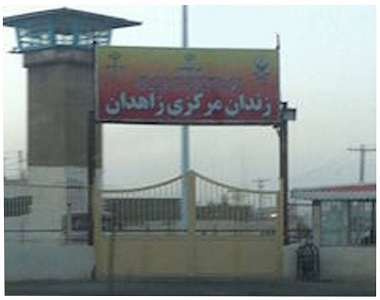 HRANA News Agency – Mohammad Azar, political prisoner who had been arrested by the Intelligence Office on charge of acting against national security, and held in solitary confinement for several months and then transferred to Zahedan prison has got infectious diseases in the jaw and mouth area since his detention at the Intelligence Office detention center. The infectious disease has led to his inadequate nutrition, but prison authorities have been indifferent to his health condition.
According to the Human Rights Activists News Agency in Iran (HRANA), Mohammad Ali Azar, political prisoner at Zahedan Prison, suffers from an infectious disease in the jaw and mouth, while his case status is in an uncertain situation.
This detainee who was arrested in Qasr Qand on charge of acting against the security of the country, claims to be tortured during the interrogations.
He was transferred to Ward 5 of Zahedan Central Prison about two months ago after being held for 4 months in solitary confinement of the Intelligence Office.
The prisoner claims that his infectious disease is due to being held at the detention center of Intelligence Office.
Mohammad Ali Azar claims to have been subjected to torture during 4 months of interrogation at the Intelligence Office. He told his family that Intelligence agents had used inhumane methods such as blaring, hanging, and threatening him with sexual harassment to get confessions.
Mohammad Ali Azar was born in 1996.