A Prison Guard Committed Suicide and Died in Ghezelhesar Prison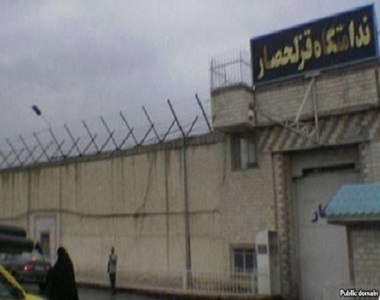 HRANA News Agency – One of the prison guards of Gezelhesar prison in Karaj attempted suicide when the drug that he was transporting inside the prison was discovered. He lost his life after the suicide.
According to the report of Human Rights Activist News Agency in Iran (HRANA), one of the prison guards of Ghezelhesar prison in Karaj was arrested while transporting 300 grams of glass drugs into the prison. In the early minutes of his detention, he attempted suicide by strangulating himself, on Saturday June 3, 2017.
This prison officer, protected identity, died in the aftermath of his suicide at the very first minutes of his arrest.
An informed source told HRANA's correspondent: "The agent had been suffering from a bad financial situation and might have been involved in the distribution of drugs for this reason."