A Prisoner Committed Suicide In Zahedan Prison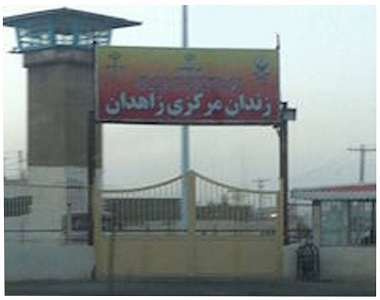 HRANA News Agency – Vahid Safarzehi, a prisoner in Zahedan Central Prison, attempted suicide by eating razor.
According to the report of Human Rights Activists News Agency in Iran (HRANA), Vahid Safarzehi attempted suicide by eating razor in the Central Prison of Zahedan on Friday, March 2, 2018 and after several times that his requests for furlough had been rejected.
Vahid Safarzehi had been held in Ward 1 of Central Prison of Zahedan for 5 years on charge of "armed robbery".
An informed source told HRANA: "Vahid had asked for furlough to accompany his sick mother in the hospital which was rejected several times by the prison authorities. Eventually, the prisoner attempted suicide by eating a razor blade. There is still no news of his health or death after his transfer to the prison infirmary. Safarzehi is 21 years old and has been sentenced to 11 years imprisonment."
It should be noted that the prisoner was rescued about eight months ago after drinking acid.