A Prisoner Made Naked and Humiliated in Rajaei Shahr Prison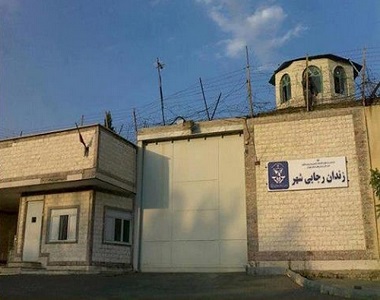 Rajai-Shahr Prison in Karaj, Tehran, Iran
HRANA News Agency – A prisoner in Rajaei Shahr prison, who complained about "public" sexual relationship between some prisoners was beaten by ward's personnel and exiled to another section. In addition, authorities of this section, made him naked to humiliate him.
According to the report of Human Rights Activists News Agency (HRANA), Nader Mohammadi, a prisoner from Saghez city who is on death row on charge homicide, is currently serving in ward number two (Dar Al Quran) of Rajaei Shahr prison. He had started a hunger strike in protest to public sexual relationship between prisoners and ignorance of officials and was beaten and humiliated, and transferred to another section as a punishment.
When Mr. Mohamadi saw other prisoners during sexual intercourse, first he complained and as a result they clashed. When the struggle became very agitated, this prisoner was transferred by Mr. Mahdavifar, head of the section, to hall number 2 in the lower floor and then was beaten and harassed.
After that, this prisoner was transferred to section number 10 and again beaten by head of section, Mr. Shojaei, and humiliated by being made naked.
Both Mr. Shojaei and Mr. Mahdavifar are former heads of prison security in Evin prison who were transferred to Rajaei Shahr. Mr. Shojaei has the governance of section 4, which recently had mass execution of Sunni prisoners in his record.