Prisoners of 3 Prisons Face Lack of Hitting in the Winter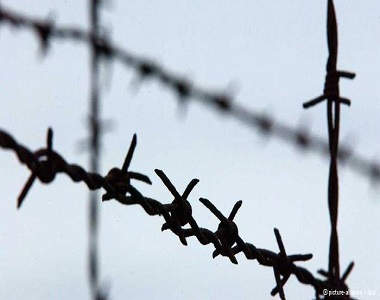 HRANA News Agency – Despite the wave of the cold weather in the country, at least in  Evin prison in Tehran, Rajai Shahr prison in Karaj, and Central Prison of Urmia, lack of heating appliances, cutting off the gas, lack of warm water, and out of work powerhouses, have caused serious problems for prisoners.
According to the report of Human Rights Activists News Agency in Iran (HRANA), frequent disconnections of gas in Evin prison, including in women's ward and wards number 350, 8 and 4 of this prison, has caused severe cold and cut of hot water.
On the other hand, in this prison, there is no doctor in the clinic on Thursdays and Fridays and prisoners who have caught cold, due to this weather, should stay until Saturday and wait for the treatment.
The prison officials say the lack of gasoline has caused this cooling and they told prisoners who are tracking a solution for this problem to pay the costs of gasoline themselves for the prison's heating systems!
The situation is reported to be much worse in Rajai Shahr prison, in Karaj.
Rajai Shahr prison which has non-standard building facilities including the windows and doors, even using part-time heating system does not have much impact on warming the halls and wards.
However, despite the promise by the prison officials, no action was taken and there is a long time to the official date, specified by the Bureau of Prisons, to get warm clothes coming from families of prisoners and this condition still continues.
There is also a report from Urmia Prison that within the last few weeks the hot water has been cut in all wards of the prison and prisoners have to take shower with "boiling water in the pot".
With the repeated protests by the prisoners, the officials promised to follow-up, but so far no action has been taken. The prisoners has called the Office of the Inspector General of Prisons and expressed their protest, but no action has been taken.
Extreme cold and lack of hot water for washing and bathing has caused the spread of infectious diseases and pain of prisoners, at least in these three prisons.