A Report About Farid Azmoudeh's Situation In Rajai Shahr Prison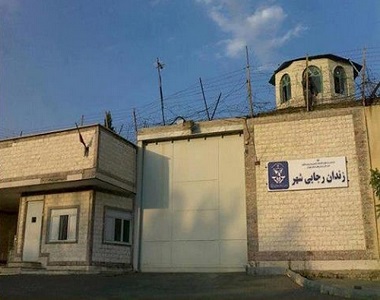 Rajai-Shahr Prison in Karaj, Tehran, Iran
HRANA News Agency – Farid Azmoudeh is a political prisoner who was arrested in May 2011 and was tried by the military court and sentenced to five years in prison, and she is currently held in Rajai Shahr prison, in Karaj, in the dark media.
According to the report of Human Rights Activists News Agency in Iran (HRANA), Farid Azmoudeh, who before his arrest was an officer in the Iranian Revolutionary Guards and used to work in the afternoons in a shop in Sattar Khan street where had been set up as a printing shop, for alleged connection with the PMOI and printing the organization's logo on T-shirts, accused of spying and then by the military court was sentenced to five years. An informed source said that, nearly two years of Mr. Azemoudeh's detention has not been taken into account in his case.
According to this source after the arrest of Farid Azmoudeh while he had been recently a father, the agents took all his electronic equipment, CDs, framed personal photographs, personal and bank identification documents with them.
He spent a long period of time in the solitary confinement and his charge which was communication and cooperation with the PMOI through printing organization's logo on T-shirts and clothing and keeping satellite and banned equipments, during the time of considering his case and based on his forced confessions, was changed to the Spying.
During the interrogation, he was threatened that if he would decline the allegations that he was dictated, he would remain in the cell forever. On the basis of his confessions that were obtained under duress, he was sentenced to five years imprisonment in exile, for charge of spying. He was also charged of one million tomans fine due to keeping unauthorized satellite equipment and the sentence was precisely upheld on the appeal court as well.
The judge of Farid Azmoudeh's case , during the first two sessions of his trial mentioned some weaknesses on the contents of the case and asked the prosecutor to provide more acceptable evidences, and then in the third session of his trial, he was told that there were some new documents added to his case, and apparently he had confessed and pleaded guilty, during the time between the first and second session of his trial, while according to him, he was not able to see his interrogator after his first court session and in fact during this period of time there was no confession at all.
He had no access to a public lawyer during the process of his case and his public lawyer, "Mohammad Movahed" had said from the very beginning of considering the case; on the basis of the contents of the case, there was no evidence against Farid Azmoudeh and he should had been released.
In 2009, when he was an officer of the Revolutionary Guards and also was working in a printing and advertising shop, he received an email from an anonymous person, asking him to print the logo of PMOI on T-shirts, he said in his file, that he has never done that job, but later in 2010, the Revolutionary Guards' intelligence officers contacted him and several times summoned him for interrogation and then released him, until 2011 when they arrested him again and put his case to process.
Farid Azmoudeh after his interrogation and long solitary confinement was transferred to hall 12 of Rajai Shahr prison and now he is spending his sentence in ward 12 of Rajai Shahr prison.