Reza Malek Sentenced to 10 Years in Prison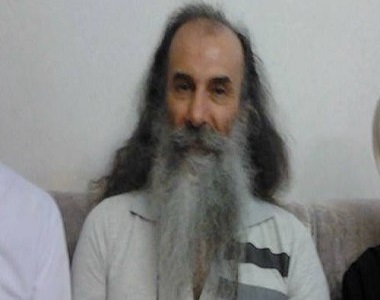 HRANA News Agency – Reza Malek is a political prisoner in Evin prison who has been held in jail since June last year. Since the arrest of Mr. Malek, the judicial authorities have not accepted Ms. Sotoudeh as the lawyer in the case, and for that reason he had repeatedly refused to go to court.
A source close to the family of Mr. Malek, in this regard, told HRANA's reporter that "the prison officers transferred this political prisoner to the Revolutionary Court, with the use of force and violence. After a one-and-a-half-minute trial and a draft of four questions, a 10-year prison sentence was communicated to him by Judge Moghisheh, on allegations of disturbing public opinion, propaganda against the regime and insult Leadership, on Monday, April 9, 2018."
According to the report of Human Rights Activists News Agency in Iran (HRANA), the court hearing for Reza Malek, political prisoner detained in Evin Prison, was held at the Revolutionary Court in Tehran, under the chairmanship of Judge Moghiseh, on Monday, April 9, 2018.
A source close to the family of Mr. Malek told HRANA's reporter: "They had asked Mr. Malek, several times, to go to the court, but because the court did not accept Ms. Nasrin Sotoudeh as the lawyer in his case, he refused to go to court, too."
The source added: "The agents attended Ward 4 of Evin Prison and took Mr. Malek by beating him on Monday April 9."
He continued: "It is while the other prisoner, Mr. Abdulfattah Soltani, has softly reminded the officers that this is illegal."
The source close to the family of Mr. Malek, at the end said: "Judge Moghisheh, during an unfair judicial process without having a lawyer, and by asking Mr. Malek four questions and holding a one-and-a-half-minute long trial, accused him of "disturbing public opinion, Propaganda against the regime and insulting the leadership" and sentenced him to 10 years imprisonment."
It should be recalled that Mr. Malek has previously had several times been detained. He is one of the former officials of the Ministry of Intelligence. Due to the disclosure of some aspects of the "chained murders" in the autumn of 1998, he had been held in prison for about 13 years, from July 3, 2001, to April, 2014.
Mr. Malek was sentenced to one year imprisonment and 50 lashes by Branch 28 of Tehran's Revolutionary Court, headed by Judge Moghiseh, while he was in prison, in 2012.
Mr. Malek's charges in this case were "propaganda against the regime" and "dissemination of lies, through the release of "a film from inside Evin Prison".
Reza Malek, after being freed, began to engage in civil activities, including participating in peaceful protest rallies.
Mr. Malek then was detained along with a group of civil activists at protest gatherings in front of Evin Prison and Dena Building, on November 21, 2015, and was later released on bail.
Reza Malek was arrested again, by security forces, and was transferred to Evin Prison, in June 2017.