45 Political Prisoners Ask Ban Ki-moon to Address their Situation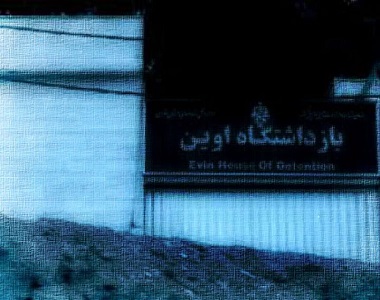 HRANA News Agency – Tens of political prisoners in ward 350 of Evin prison who were transferred to Quarantine basement of ward 7 and are being kept in an inhumane difficult condition since last summer, wrote a letter asking for the help from the UN General Secretary, Human rights Council and some of the human rights organization to improve their condition.
In this letter which has been signed by 45 political prisoners as: Omid Kokabi, Mehdi Sajadifar, Hamidreza Derakhshandeh, Amir Mirza hekmati, Salaar Sotoudeh, Assdollsh Asadi, Esmael Barzegar, Rasool Heydarzadeh,Yaghoob Maleki, Behzad Abasi, Amir Dorousti and Majid Mohammadi Moein, the prisoners have complain about their inhumane condition in prison.
These are among the prisoners including specialists of different fields, the senior employees of security and political organization, ethnic activists and foreigners who were charged with espionage during Ahmadinejad administration in the Revolutionary Court without passing the justly trial steps and have been sentenced to 5 to 20 years imprisonment.
In their letter they have mentioned being kept in dump and wet, without light, lack of fresh air, food insecurity, no permission for nutrition, lack of health and stress as a torture added more to their unjust convictions and demanded the attention of the Human Rights Organization.
These prisoners say, during recent years under the title of political and civil activities and with the justification to prevent brain drain, under the pretext of entering the common economic area with Military organization and breaking the monopoly of extension to expand the civil relation, also opposition against the ethic and cultural tendency, they have been captured to frame-up and convicted unjustly.
Now they have to stay in prison with inhumane condition for years. After attacking the ward 350 of Evin and accompany of these prisoners with political prisoners, the authorities took revenge and in addition to limiting the rights of these prisoners, they don't have the rights of any ordinary prisoner, either.
These prisoners ask the UN Secretary General and human rights organization to encourage the Islamic Republic to respect their human rights and act according to the human rights conventions and protocols.
The names of these prisoners are as follows:
1- Sallar Sotoudeh, Dervish from Gonabad and atomic energy senior.r
2- Chari Moradoof, from Turkmenistan, student of Tehran university.
3- Mohammad Shirzadeh, from Kazakhstan, manager of Gold exploration and mining company.
4- Abdol sattar Sheykh, from Pakistan, student of Art PhD.
5- Hamid Babaee, student of MA in Economics from Brussels.
6- Amir Sasani, master in laser from Ukraine.
7- Behnam Manavi, General Assistant Directory of National Security Council.
8- Shahin Dezfooli, former expert of Intelligence Ministry.
9- Ahmad Gharehcheh, assistant of Shiraz prosecutor and senior member of IRGC.
10- Ali Asgari, MA in Russian literature and the translator of Department of Defense.
11- Reza Samiee Monfared, senior inspector of Central Bank and the exposer of 3 Trillion Rials corruption.
12- Jafar Shaker, manager of electronic imports and colleague of National Atomic Energy Organization.
13- Mohammad Reza Yazdanparast, senior general assistant director of IRNA.
14- Ali Alaee, building engineer and contractor of Qatar Olympic village
15- Kamal Forooghi
16- Hamid Zandifar, General Assistant Director of the office of exploration at the Ministry of Oil.
17-Omid Kokabi, scientific elite from American Texas university, laser specialist and the winner of Sakharov human rights prize
18- Mehrdad Sarjoee, Webmaster of Center of Strategic Researches.
19- Morteza Khazaneh Dari, electronics engineer and Senior Director of Iranian Exchange
20- Behzad Abasi, pilot of Air Force.
21- Yaghoob Maleki, Iranian pilot of Air force and Base Commander of Northwest.
22- Amir Doroosti, Iranian Air Force pilot.
23- Abbas Oghar, from Iraq, surgeon dentist.
24- Morteza Rahim Tayefeh, Army Colonel.
25- Kamyar Sabeti Sefat, computer networks specialist and the aerospace consultant.
26- Kiyanoosh Saboori, surgeon and pediatrician professor of Baku university.
27- Esmael Barzegar, dentist, musician and Azeri activist.
28- Rasool Heydarzadeh, musician, singer, Azeri activist.
29- Hamidreza Mohajerani, PhD in Arabic literature, senior staff of cultural center of Iran in Qatar
30- Iman Seyrafi, hacker and cyber expert.
31- Mehrdad Panahi, doctor in physics.
32- Ali Amini, Iranian diplomatic and economic advisor in London.
33- Alireza Alikhani, General Assistant Director of Infrastructure contacts company.
34- Mohammad Mehdi Sajedifar, PhD in genetics and scientific elite.
35- Ehsan Amiri, PhD of laser.
36- Majid Mohammadi Moein, journalist.
37- Homayoon Rostaee, Iranian diplomat in Russia, Germany, Thailand and MA of Europe Desk at the Ministry of Foreign Affairs.
38- Asadollah Asadi, doctor and Azeri activist.
39- Hamidreza Derakhshandeh, master of communication and telecommunication Engineering.
40- Davood Asadi, deputy conservation of Mehr Abad Airport.
41- Amir Mirza Hekmati, USA Marine.
42- Gholamreza Hosseini, master of computer and the consultant of IT Management Company.
43- Farhad Atlasi, master of political science, diplomat at ministry of foreign affairs.
44- Mohammad Sarabi, economical assistance of Intelligence Ministry, discloser of financial corruption of managers of Network Marketing
45- Shahin Dadkhah, previous member of nuclear negotiations team, consultant of Hossein Mosavian.