Civil and Political Activists Issued a Statement in the Support of Prisoners in the Prison of Uremia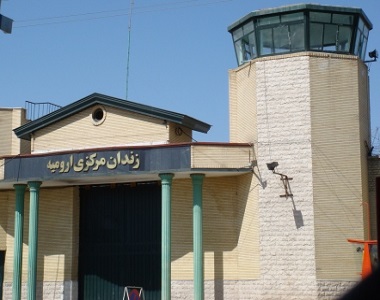 HRANA News Agency – The political prisoners of section 12 who started a hunger strike 23 days ago are in grave physical and health conditions. Yesterday, eight prisoners were transferred to the clinic of the prison because of deteriorating health condition but were turned back to their wards after refusing to receive medical aid.
The prisoners are demanding the enforcement of the law of separation of penalties and creation of independent section for the political prisoners. Currently, 30 political prisoners are being held in the section 12 of Uremia prison and more than 40 political prisoners are scattered are scattered in different sections of this prison. Moreover, these political prisoners are protesting against the pressure enforced by the office of the ministry of information located in the prison.
Below is the full text of the statement issued by the political and civic activists who have submitted a copy of the statement to HRANA:
Joint Declaration of the civil and political activists in support of the Kurd prisoners who are currently on hunger strike in the prison of Urmia
A group of political prisoners in Uremia prison started a hunger strike since Thursday 20th of November this year in protest against prison officials ignoring their demands. Knowing the health risks associated with such action, these prisoners insist on remaining on hunger strike because they believe there is no other way to demonstrate their legitimate protest against the prison officials ignorance with respect to their requests.
They request the officials to respond to their political and human rights demands, urge elimination of discrimination in all prisons as well as torture and inhumane conditions in the prisons. The authorities suppress and severely punish any political movement, demands for freedom of expression based on native language, culture, and history, or request for management of local position and job demands in ethnic areas such as Kurdistan, which is amongst the most suppressed regions in Iran.
Forceful suppression of the political and civil rights activists includes a long list of prisoners with ethnic and religious backgrounds in Iranian prisons that are currently imply minimum prisoners' rights standards. The rules of prison and laws of the judiciary system of Islamic Republic of Iran not only are not enforced, but it is the local office of ministry of information that eventually determines prisoners daily living activities in the prison and living standards. Keeping prisoners under inhumane conditions in space much smaller than standard capacity of prisons seriously concern political and ideological prisoners.
Iranian prisons generally do not enjoy acceptable standard of prison. Ethnic prisoners and prisoners of small cities are kept in much worst conditions than other prisons. According to Article 1 of the Regulation of Separation and Classification of Prisoners, detainees and prisoners should be kept based on their corresponding offences and political and ideological prisoners must be separated from other criminals. However, the Prisoners Organization of the Islamic Republic of Iran has intentionally ignored this regulation to put pressure on the political and ideological prisoners, or has simply kept these prisoners under inhuman conditions as revenge. Therefore, the prisoners of the Orumieh prison started this hunger strike demanding "we demand the separation of prisoners according to their corresponding offences and request the authorities to return our fellow prisoners who have been imprisoned because of political and ideological views to this ward. We also ask the officials to remove the criminals who have been brought to our wards to put pressure against us."     
Considering that the prison authorities in Iran and the judicial system have not shown any positive responses to the demands of these prisoners, we the undersigned urge the international community, organizations and human rights groups and civil society organizations, political activists, civil society and the media to react to this situation and respond to their human duties and condemn the policy of Islamic Republic of Iran in dealing with the political and ideological prisoners. In particular, we ask to support the political prisoners of Iran and the political prisoners and ideological prisoners currently under hunger strike in Uremia prison.
Note; The following is a list of 27 political prisoners who are currently in hunger strike in the ward 12 of the central prison of Orumieh: Ali Afshari, Vali Afshari, Habib Afshari, Keyhan Darvishi, Shirkoo Hassanpour, Mohamed Abdullahi, Khezr Rasoulirad, Saman Nasim, Amir Moladoost, Sirwan Nezhavy, Jafar Mirzaei, Ebrahim Rezapour, Mohammad Abdolbkht, Abdollah Asghari, Arafat Asghari, Abdolrahman Suleiman Seyedsami Hosseini, Abdollah Hammoudi, Ahmad Tamouei, Osman Mostfapour, Behrouz Alkhani, Mostafa Alrahman, Yousef Kakemami, Seyedjamal Mohammadi, Alireza Rasouli, Shooresh Afshari, and Mostafa Davoudi.