Political Prisoners in Rajai Shahr Prison: Stop Executions!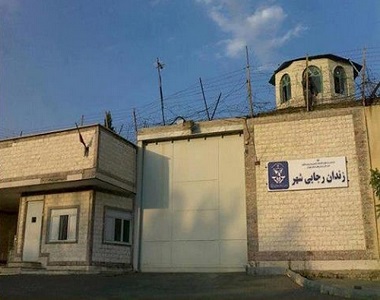 Rajai-Shahr Prison in Karaj, Tehran, Iran
HRANA News Agency – A group of political prisoners in Rajai Shahr prison in reaction to the mass-executions of Sunni prisoners and transferring three other political prisoners to an unknown location, wrote a letter to the Secretary-General of the United Nations and announced their hunger strike and called on him to try to stop executions in Iran.
According to the report of Human Rights Activists News Agency in Iran (HRANA), after transferring three political prisoners, Saleh Kohandel, Pirouz Mansouri, Afshin Baimany to solitary confinements a group of prisoners in Rajai Shahr prison in a letter to the Secretary-General of the United Nations and United Nations Human Rights Council, referred to the recent mass-executions in this prison and called for a moratorium on executions.
The text of the letter which has been provided to HRANA to be published is as follows:
Secretary-General of the United Nations
United Nations Human Rights Council
Respectfully
Certainly, you know already about the mass-executions and killings particularly in recent weeks, although we do not know the exact number of executions in the prison yet and all the doors and windows are closed and there is basically no phone service, however, reports indicate the high number of executions and the atmosphere in the prison has become so tense that we are concerned that this trend of mass-executions would be accelerated for other detainees and in the absence of a serious reaction of international organizations and institutions, we will face much more executions.
In particular, the executions are being exercised in the most possible brutal way, without compliance with the human rights and with repressing their families (not informing them, the impossibility of a last meeting, giving them a wrong address to receive the corpse etc.) so far that some of prison officers feared and announced that the prisoners were innocent, Just like "1988 executions of Iranian political prisoners". Therefore prisoners in Gohardasht (Rajai Shahr prisonin Karaj), while calling for an immediate investigation into this serious risk, will go on hunger strike on Thursdays and Fridays to insist on this demand and empathize with other friends who have been protesting against the executions namely Saleh Kohandel, Mohammad Ali Mansouri and Afshin Baimany who have been transferred to solitary confinement.
CC: Amnesty International and Mr. Ahmed Shaheed
1. Saeed Masouri
2. Reza Akbari Monfared
3. Hassan Sadeghi
4. Shahin Zaghi
5. Mohammad Akrami Poor
6. Amir Ghaziani
7. Abolghasem Fooladvand
8. Saeed Shirzad