Statement of Women Political Prisoners at Evin Prison about Hakime Shokri's Exile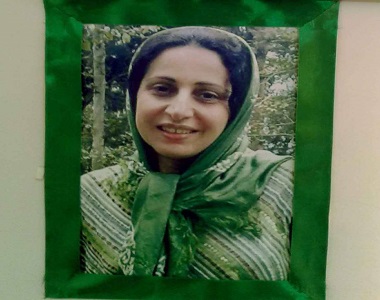 HRANA News Agency – A group of political women prisoners has signed an open letter to complain against the illegal exile of Hakimeh Shokri to Gharchak prison and asked the authorities to answer it.
Rooz On-line had published the Persian format of the statement, the English translation of which is being published by HRANA:
Hakimeh Shokri is a green movement prisoner in Evin and a member of mourning mothers of Park-e-Laleh. She was transfered to Gharchak prison in 15 December, unexpectedly.
She was expecting the parole while only 7 months of her 3 years imprisonment sentence remains. Under the pretext of her calling up to the prosecutor of Evin, they took her out without giving permission to collect the little amount of her personal properties.
The condition of Gharchak prison in Varaamin is known to any one, even keeping the criminals there is a kind of problematic. Inhumane condition of women's ward was announced to the authorities in different ways but it has not been worked so much.
Besides, Hakimeh Shokri the green prisoner has been transferred to Gharchak Varaamin, unexpectedly. In our opinion, this transfer is an "exile" and she is forced to spend the rest of her imprisonment in a horrible situation.
As usual, the authorities of the prison bring typical excuses to exile dozens of our friends in ward 350 of Evin during these 5 years.
Keeping the political prisoners in such a condition which is not even valid for the ordinary prisoners is unavoidable and not permissible.
In another view, this exile is the reverse of Hakimeh Shokri's rights and is double overcharge against the one who is imprisoned because of supporting the green movement.
We complain about this sudden, unreasonable unjustified exile and ask the judicial authorities to return back or free this political prisoner.
Bahareh Hedayat, Sajedeh arab sorkhi, Maryam Shafi poor, Farideh
Shahgooli, Fariba Kamal Abadi, Faraan Hesami, Nasim Bagheri, Nooshin Khadem, Shahin Mohajer, Maryam Naghash zargaraan, Ellahe Barmaki, Sedigheh Moradi, Maryam Akbari monfared