Two Sunni Prisoners in Critical Health Condition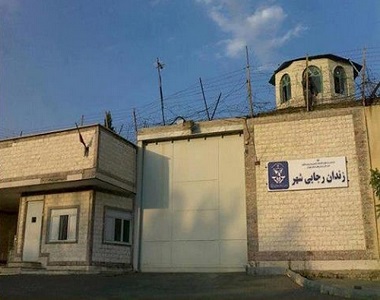 Rajai-Shahr Prison in Karaj, Tehran, Iran
HRANA News Agency – Abdul Rahman Sangani and Ghasem Abesteh, two Sunni prisoners of conscience in Rajai Shahr prison in Karaj, are facing severe health deterioration. However, they have been denied access to health services. Half of Mr. Sangani's body is numb and his eye is damaged. Ghasem Abesteh who has been in prison since 9 years ago, has been informed that based on his medical tests, he has been diagnosed with thyroid cancer. Despite the confirmation of the prisoner's condition of cancer, authorities in Rajai Shahr prison in Karaj have kept both of these people deprived of access to the necessary medical services.
According to the report of Human Rights Activists News Agency in Iran (HRANA), Ghasem Abesteh, Sunni prisoner in Rajai Shahr prison in Karaj who has been in jail for the past 9 years, has been diagnosed with thyroid cancer.
For a long time, Mr. Abesteh's physical and health condition was reported to be inappropriate until the recent weeks that it was finally discovered by late tests that the prisoner had afflicted with thyroid cancer.
The physical condition of Ghasem Abasteh was reported to be severe as he had problems with speaking and breathing.
Despite the serious deterioration and serious illness of Ghasem Abesteh, prison authorities have prevented him from being sent to outside the prison for unknown reasons, on April 9, 2018.
It should be noted that Seyyed Ghasem Abesteh is married and has two children. He was arrested in February 2009 and transferred to solitary confinement of the Orumieh Intelligence Office.
He spent eight months in solitary confinement and then was transferred to Evin Prison, and for six months, was detained in solitary confinement of Wards 240 and 209, at Evin prison.
After 14 months of uncertainty in the solitary confinement of Orumieh and Tehran Intelligence Office, and suffering severe physical and mental stress, he was first transferred to Ward 350 of Evin Prison and after 20 days, on April 13, 2012, he was transferred to Rajai Shahr prison, in Karaj.
He faces charges such as "Moharebeh through supporting Salafist groups", the charge that the prisoner himself denies and emphasizes on the baselessness of it.
Mr. Abesteh was sentenced to death in June of 2016 by judge Moghiseh. However, the judiciary has reported the violation of the first sentence and its referral to the equivalent branch.
Along with Mr. Abesteh, the situation of Abdulrahman Sangani, another Sunni prisoner in Rajai Shahr prison in Karaj, whose eye had been severely damaged for an extended period of time, is reported to be inappropriate.
A source close to Mr. Sangani told HRANA's reporter: "Abdulrahman urgently needs medical attention, but is prevented from being sent to medical centers by the Branch and prison management."
Earlier, an informed source, regarding this prisoner had told HRANA's reporter: "Abdulrahman Sangani has suffered from numbness at the left side of his body, due to an accident that occurred before his arrest; so that he has no control over the left side of his body, and due to this incident, he loses his balance every day, so he recently fell down and severely injured his face and he had 4 suture under his eye."
Abdulrahman Sangani was arrested on January 20, 2010, following a summons from Branch 15 of the Revolutionary Court, and sentenced to death on charges of Moharebeh through sympathizing with Salafist groups.
He also had been previously arrested in May of 2004 and was released on a bail of 500 million IRR.