2 Political Prisoners Beaten and Stabbed in the Prison of Urmia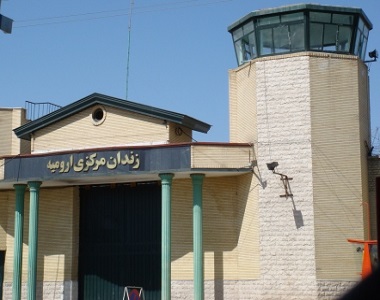 HRANA News Agency – Once again, disrespect for non-compliance with the principle of separation based on the kind of crime, has made problems for political prisoners. Two political prisoners in Urmia prison, "Mustafa Sabzi" and "Ali Yeganeh" were beaten and stabbed by the prisoners of serious crimes.
According to the report of Human Rights Activists News Agency in Iran (HRANA), Mustafa Sabzi and Ali Yeganeh, two political prisoners in Urmia prison, ward 13, which is reserved for prisoners with serious crimes, including drugs and murder, were beaten and stabbed by other prisoners of this ward and their faces have been seriously injured, on 11th April.
Some of the prisoners in this prison argue that these dangerous prisoners have attempted to beat these two political prisoners at the instigation of prison authorities.
Mustafa Sabzi was arrested in June 2014 and was tried by the Revolutionary Court on charge of "acting against the national security" through contact with Kurdish opposition parties and without legal representation has been sentenced to 15 years imprisonment.
Ali Yeganeh also was arrested in September 2014, on similar charges and is still under detention and has not received a sentence yet.
Although Urmia prison has a ward for political prisoners, but for unknown reasons a number of these prisoners are held in other wards. These Prisoners have repeatedly requested and protested and even had attempted to hunger strike to be transferred to the political ward but it has been ignored so far.