35 Death Row Prisoners Transferred to Solitary Confinements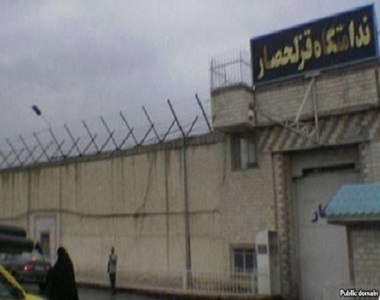 HRANA News Agency – After 6 days of hunger strike by thousands of prisoners on death row in Unit 2 of Ghezalhesar prison, in Karaj, 35 death row prisoners were transferred to solitary confinements on Sunday 7th December.
According to the report of Human Rights Activists News Agency (HRANA), prisoners at Unit 2 who have been sentenced to death or are waiting for the death penalty due to drug related charges in protest against the sharp increase in execution sentences during the recent weeks,  have gone on hunger strike since Monday 1st December.
On Sunday 7th December, the prison authorities have taken 35 of prisoners, with accusation of "Riot in prison", to solitary confinements in Rajai Shahr prison in Karaj. Some prisoners believe that there is a high risk of execution for these 35 inmates.
One of the prisoners of this unit told HRANA's reporter, "One of those 35 prisoners severely wounded himself with a knife before being transferred to Rajai Shahr prison."
The Unit 2 of Ghezelhesar prison inmates ended their hunger strike after 6 days on Sunday 7th December.
In Unit 2 of Ghezelhesar Prison in Karaj, which consists of 9 wards, nearly 3,000 people accused of crimes related to drugs are kept and death sentences of at least 1000 of them have been confirmed.
It is to say that Ghezelhesar which is mainly to keep the prisoners with accusation of drug related crimes, is one of the largest prisons in the Middle East and so far, numerous reports of poor sanitary conditions and treatment of prisoners, and officials' misbehaviors towards the prisoners, have been reported.