6 Sunni hunger strikers are in critical condition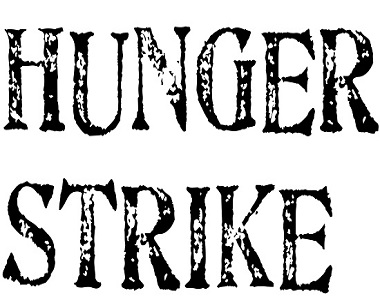 HRANA News Agency – After transferring two Sunni prisoners who were on hunger strike to prison's clinic, physician in charge has warned about the condition of these six prisoners to warden.
According to the report of Human Rights Activists News Agency (HRANA), Monday December 2, which was the day 28th of hunger strike of the six Sunni prisoners of conscientious, two prisoners who were collapsed were transferred to prison's clinic.
An informed source said to HRANA's reporter: "In the morning, when guards were performing daily statistics collecting, they realized that Jamshid Dehghani and Hamed Ahmadi have collapsed. So these two prisoners were taken to the clinic on stretcher. Dr. Rajabi called for the other fours and tested them after examining the vital signs. Then Dr. Rajabi warned the head of the prison (Mr. Seyed Ali Hosseini) trough writing a letter and stating that there is serious concern about the conditions of Jamshid Dehghani and Hamed Ahmadi on their 28th days of hunger strike."
He continued, "The families of these six Sunni prisoners visited the judge who is monitoring the Tehran province's prisons, Mr. Nasiri poor, and asked for authority's consideration on Monday. Nasir poor has pointed finger to intelligent service for all of deficiencies and has stated that all of the things which prisoners are dealing with are orders by intelligent service and there is nothing that judicial authorities could do about it."
Hamed Ahmadi, Kamal Moulayi, Jamshid Dehghani, Jahangir Dehghani, Sedigh Mohamadi and Seyed Hadi Hosseini are on hunger strike, in response to their death sentences and some corporate demands, since Monday, November 4.