8 European Parliament Members Express Their Concern About Nahid Gorji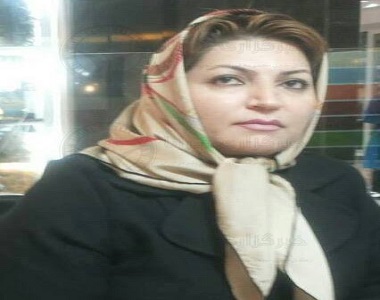 HRANA News Agency – A number of European MPs sent a joint letter to the High Representative of the European Union in Foreign Policy and Security Affairs to react against the arrest of "Nahid Gorji," civil rights' activist in the city of Mashhad and expressed their concern in this regard.
According to the report of Human Rights Activists News Agency (HRANA), 8 members of European Parliament released a joint letter to the High Representative of the Union for Foreign Policy and Security Affairs, Federica Mogherini, and urged her to discuss their concerns about this civil rights' activist with Iranian government and demand her freedom.
The MPs have explained in their letter that they have received the reports about detention of Ms. Nahid Gorji, civil society activists in Mashhad city, they have stated that according to a relative of Ms. Gorji, probably she has been arrested in connection with her activities in cyberspace. These eight MPs have also expressed their concern for the health and safety of Ms. Gorji and requested Ms. Mogherini to put her efforts urging Iranian authorities to improve this prisoner conditions and meet current concerns and demand this civil society activist's immediate release.
It needs to be explained that, Nahid Gorji, was arrested on Saturday 11th October, in Mashhad city and although not specific charges have been mentioned by the judiciary system, but, her family and relatives state that she has been arrested by the security forces, because of her activities in cyberspace.