Afshin Baymani In The 16th Year Of Imprisonment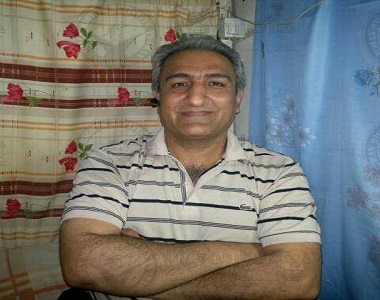 HRANA News Agency – Afshin Baymani, political prisoner in Rajai Shahr prison, is serving his sixteenth year of imprisonment. Despite severe heart disease, he has been deprived of being sent on leave or to the hospital throughout whole these years.
According to the report of Human Rights Activists News Agency in Iran (HRANA), political prisoner Afshin Baymani, who has begun the sixteenth year of his imprisonment, is suffering from severe heart disease and suffers from severe heart pain. This political prisoner throughout whole these years has been deprived of having leave or being sent to a hospital outside the prison for the treatment of heart disease.
It was already reported that he might need an open heart surgery.
The Imprisonment of Afshin Baymani, who is married and is the father of two kids, in addition to serious health problems such as heart disease and kidney stones, has also created a numerous issues for his wife and daughter.
The Middle-aged prisoner, who was a young twenty-some year at the time of arrest, has not had regular visit with his wife and children over these fifteen years because of the long distance.
Afshin Baymani political prisoner in Rajai Shahr prison Hall 12, was arrested on 5th September 200 on charge of helping his brother "Mehdi Baymani", who was associated with the MEK to escape and was sentenced to death. The the sentence was confirmed by the Court of Appeal, but after 6 years his sentence was commuted to the lifetime imprisonment.