Alireza Rasooli Faces New Charges in the Prison of Mahabad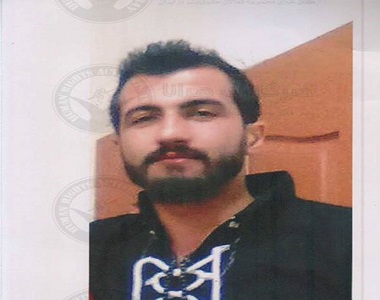 HRANA News Agency – The authorities of Mahabad prison have rejected "punishment intolerance" order for Alireza Rasooli, political prisoner, along with opening a new case against him.
According to the report of Human Rights Activists News Agency in Iran (HRANA), Alireza Rasooli was recently charged with gathering and collusion against national security in Branch 2 of Mahabad court by the persecutor, Zaheri. The reason of this charge has been announced as: communications and posting news out of the prison.
The authorities of the prison have opposed the request of "punishment intolerance" order, while this political prisoner is suffering from serious physical problems such as lung infections, knee problems and bone tissue erosion, which are progressing and bone tissue erosion is spreading to other parts of his body.
After disease progression, to protest the lack of medical attention and being deprived of treatment in a hospital outside the prison, he had gone on hunger strike, so that he was held in solitary confinement for twenty days while he was on hunger strike.
One of the HRANA's sources who is close to this political prisoner, formerly, regarding Alireza's physical condition, told HRANA's reporter: "Alireza is suffering from bone tissue erosion, a serious and unknown disease, which is spreading to different parts of his body, Ormia prison's doctor, after seeing the MRI scan, told; 'I wonder how he can still walk on his feet', and me, as someone who has lived close to him, can say only morale has kept him alive."
Alireza Rasooli was arrested on 2nd August 2012 after participating in the different peaceful gatherings, and was transferred to the Intelligence office in Mahabad and then was taken to Mahabad prison. He was tried in Branch 1 of the Revolutionary Court on charges of propaganda against the regime, acting against national security through the gathering and collusion, and supporting and membership in "PJAK". He was acquitted of charges of membership in "PJAK" and for the other charges, he was sentenced to a total of 3 and a half years imprisonment, which was upheld in the court of appeals.
This political prisoner was exiled to the prison of Ormia, after his sentence was finalized on 26th February 2014, and later in March 2014 he was transferred again to the prison of Mahabad.