A Civil Lawsuit from Mohammad Maleki to Ahmad Shaheed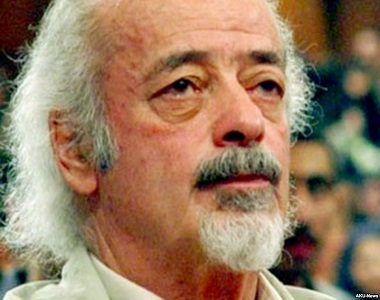 HRANA News Agency – Dr. Mohammad Maleki, the former head of the University of Tehran and a retired professor of this university, wrote a letter to Dr. Ahmad Shaheed, the special UN Rapporteur for human rights in Iran and complained about the violations of human rights in Iran, in particular the violation of his basic right to travel abroad and visit his children outside Iran.
"The right to travel and the right to visit children are the essential rights of dissents"
The honorable Dr. Ahmad Shaheed
The special UN Rapporteur for Human Rights in Iran
My name is Mohammad Maleki, and I am a retired professor of Tehran University. I am writing this letter to you as the responsible person to monitor the human rights violations in Iran. I ask for justice and your support because the Islamic Republic of Iran has violated one of my basic civil rights, which is the right to travel and to visit my children. It is important to note that I have tried all legal means to secure my rights prior to writing this letter. Please find below a short description of what I've done in the past few months.
A few days after writing a letter to you about the torture in the prisons of Iran, I was banned from traveling abroad by a court order in Tehran on September 10, 2011. On November, 8, 2014, I was accompanying one of my friends who was summoned to the Evin prison and asked the prosecutor's office in the prison about the status of my travel ban. The agent searched in the computer based on my information and found that a letter has been issued to me, indicating that the travel ban has been removed (please find attached a copy of my request from the prosecutor's office and the response provided by the office). I visited the passport Office to ensure the travel ban had been removed and I was told there is no problem. Therefore, I prepared the required paperwork and applied for passport renewal. I was told that my renewed passport will be mailed to my home address in two weeks, however there was no sign of passport one month after my application. I went to the special police force office, and they asked me to look for my passport in the post office. The post office, however, asked me to try the passport office in Tehran. The passport office asked me to meet with Mr. Tajik, the general prosecutor of the revolutionary court in Tehran. When I presented my documents to the  office of Mr. Tajik, I was asked to visit the prosecutor's office in Evin prison. A few months after passing me from one office to another, the prosecutor's office in Evin prison informed me that I should be contacted soon to clarify this situation. However, there was no contact after one month. Therefore, I visited the prosecutor's office in Evin on March 17, 2015 and I was told that the "higher" officials have stopped the renewal of my passport, and of course it was not clear who were those "higher" officials!!
You know better than I that according to the second paragraph of Article 13 of the Universal Declaration of Human Rights, "Everyone has the right to leave any country, including his own, and to return to his country." Also, according to Article 33 of the constitution of Islamic Republic, "no one can be forced to stay in a place, except in cases provided by law." Under articles 132 and 133 of the Criminal Procedure Code of the Islamic Republic, "the court only in specific cases, where there is a risk of accused running away or hiding, can issue a decree to ban the accused from leaving the country. Such decree would be valid for a period of six months and if the court deems necessary it can be renewed every six months." Moreover according to the Article 137-3 of the state's civil rights of President Rouhani, "All citizens have the right to freely enter or leave the country and no citizen can be denied entry or departure from the country, except in cases stipulated in the law."
According to which principle, rule of law, or fair trial, I have been deprived of these rights? I am not a thief nor embezzlement or have not committed any criminal act. I am only guilty of being a dissent, criticizing the rulers of the Islamic Republic and defending human rights. This is why I have been denied of my rights and many other civil rights. Right to travel and the right to meet with family and children are rights of opposition groups.
I am 82 years old; I am not able nor have desire to reside in foreign countries. The security officers and judicial authorities of  the Islamic Republic of Iran are well aware of my position in this regard. Moreover, I have clearly expressed my comments and criticisms inside Iran and frankly criticized the system and have no further comment to express outside the country that can concern the security and judicial authorities. As a result, there is no justification for such injustice and obvious oppression.
Dear Dr. Ahmad Shaheed
I am one of many examples of this injustice. Many civil and political activists in Iran have been illegally and baselessly denied of the right to travel abroad for long time. They have been denied of visiting their children and their loved ones for many years. One of the most obvious examples is Mr. Abbas Amirentezam, who has been denied of traveling abroad and visiting his children for more than thirty years.
Since the Islamic Republic and its administrative structure and judicial litigation can not resolve this problem, I am asking you for your support and responding to this tyranny. Why and how long I should be deprived of traveling and visiting my children? After about 7 years, I want to meet with my son and attended his graduation ceremony. This is obvious and sincere wish of every father. I urge you to ask the government and authorities in Iran to put an end to these unfair and inhuman behaviors and stop violating the human rights of people of Iran.
With sincerer gratitude and regards,
Dr. Mohammad Maleki
The former head and retired professor of Tehran University
April 18, 2015