Authorities React Harshly to the Strike in Ahvaz Prison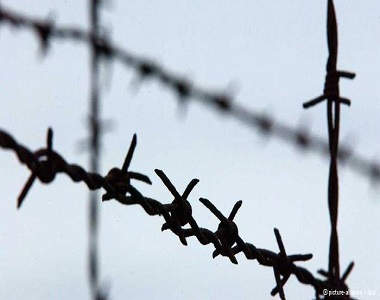 HRANA News Agency – Prisoners of Ahvaz prison (clinic) started a mass strike in protest against water and power outage. This strike was responded by violence by prison guards that was along with damaging prisoners' properties and transferring 7 prisoners to solitary confinements.
According to the report of Human Rights Activists News Agency (HRANA), prisoners of Ahvaz prison (known as clinic prison), located in Zargan area in Ahvaz, started a mass strike in protest against water and power outage.
An informed source told HRANA's reporter, "following the prisoner's strike, prison guards raided political prisoners' ward by the order of Karimi, head of the prison, Moshayeat Danesh (head of security of prison), Moradi (secretary of prison), and Niyazi (head of prison guards). Prison guards used tear gas and baton against political and general prisoners, whose population was close to 300 people. They not only beat the prisoners, but also damaged or destroyed some of prisoner's personal belongings."
This informed source continued, "Some of the prisoners who did not withdraw from their demand, were beaten more and 7 of them are kept in solitary confinement since 4 days ago and are still on hunger strike. Besides, blanket and heating appliances were not given to them, by the order of head of the prison. Water, gas, and power outage continues."
HRANA identified the name of prisoners who are kept in solitary confinement as: Mostafa Booriaei, Mohammad Booriaei, Nazem Berahi, Hakim Majdam, Milad Salemi, Hasan Dashti Mishan and Mahmood Mehdipoor.