Ayatollah Kazemeyni Boroujerdi transferred to an unknown location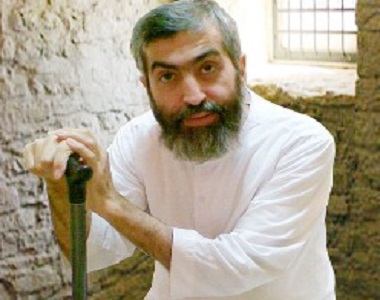 HRANA News Agency – Ayatollah Kazemeyni Boroujerdi, a Political Prisoner at Evin Prison has been transferred to an unknown location and no information is available about his condition yet.
According to the report of Human Rights Activists News Agency (HRANA), on Wednesday morning, 01 October, 2014, Ayatollah Kazemeyni Boroujerdi was transferred from Special Clerical Ward at Evin Prison to an unknown location.
One of his close relatives told HRANA reporter: " he made a phone call to his home and told his family that he is banned from visits and making phone calls before he was transferred by security forces. He added that he is being sent to the Clerical Special Court. Also, a member of the security despatch team told him that he will be executed shortly. These threats were made despite the fact that Ayatollah Kazemeyni Boroujerdi was never sentenced to death at any court and his official sentence is 11 years imprisonment."
This source also added: "His daughters made an unsuccessful attempt to visit him at the Special Clerical Court and they were told that there will be no execution or death sentence form him".
This source continued: "someone who introduced himself as Ayatollah Kazemeyni Boroujerdi's inmate has informed us -via a phone call- that he has been taken to a solitary confinement but we are not able to verify the truthfulness of this message. We are worried about his condition, considering that couple of days ago, Public Prosecutor Movahedi visited Ayatollah at his cell and verbally threatened him. Public Procedure told Ayatollah that because his new book is published, he will request a death sentence on the charges of   "Heresy in Islam" for Ayatollah and makes sure he gets executed."
Ayatollah Hossein Kazemeyni Boroujerdi was arrested and jailed on several occasions back in 1995, 2000 and 2005.  His final arrest was in 2006 when he was sentenced to 11 years imprisonment and seizure of all his belonging.