Increasing Problems of Sunni Prisoners in Rajaei Shahr Prison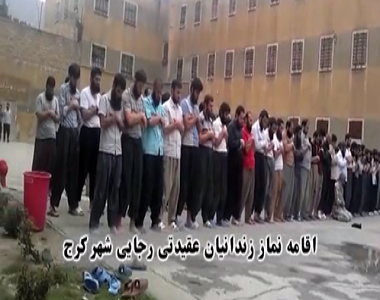 HRANA News Agency – With the beginning of the cold season, Sunni prisoners in Rajaei Shahr prison in Karaj are spending a hard time due to low standard of the remote ward that they are being kept in. The doors and the windows are not standard and there is no proper heating system. This condition has made the situation even harder for the ill prisoners.
According to the report of Human Rights Activists News Agency (HRANA), currently 50 Sunni prisoners are being kept in hall number 21 of section 7 of Rajaei Shahr prison. They facing hard conditions with the beginning of the cold season.
The heating system which is supposed to be a radiator is just some pipes that the hot water would pass through. However, due to incomplete running of the system, it has no effect in the temperature of the hall. This problem alongside the old doors and windows adds to the hardships the prisoners are facing.
On other hand, authorities do not allow the prisoners to buy heating equipment, and previously the prison guard has seized two electric heaters of the prisoners.
Need to be mentioned, there are few sick prisoners who are being kept in this hall, who are suffering from kidney, disc and pelvic diseases.