Khaled Hordani, 14 years imprisonment without medical furlough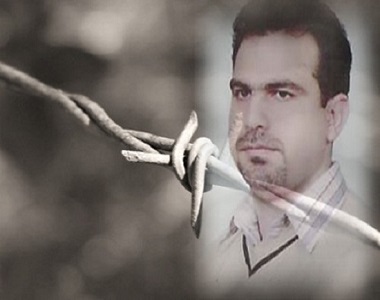 HRANA News Agency – Khaled hordani, political prisoner of hall number 12 (political prisoners' hall) of Rajaei-Shahr prison is deprived of medical treatment and furlough from 14 years ago, despite multiple physical issues that he is suffering from.
According to the report of Human Rights Activists News Agency (HRANA), Khaled Hordani, prisoner of hall number 12 of Rajaei-Shahr prison of Karaj is kept in prison, and despite the fact that his is suffering from different diseases such as chronic stomach problems and jaw infection but, prison authorities do not accept his request for medical furlough and he is deprived of proper medical treatment inside the prison.
A close source to him told HRANA's reporter, "a while ago, his wife wanted to go a trip to abroad and she needed to give Khaled a form from passport bureau via prosecution office. But persecution office did not allow the form inside the prison".
He added, "Khaled Hordani has been deprived of visiting his children during last 25 months, and it is the order of Khodabakhshi, the deputy prosecutor of Tehran".
This source also said, "Authorities did not permit him to go to the funeral of his mother in 2007 and Khaled was wearing black to show his protest until October 1st".
Khaled Hordani has been sentenced to death in 2000 on charge of threatening flight security, but this sentence was reduced to lifetime prison after the complaints of his attorneys and family regarding the trial and process of the case.
Then he was charged with false fabricated allegation by security services and sentenced to 7 more years and 6 years in exile in Khash. He is currently serving his sentence in Rajaei-Shahr prison.
During this time there were many case fabrication against him and the last one was insulting the supreme leader which he was sentenced to two more years in prison.