Lack of Water in Khorin Prison in Varamin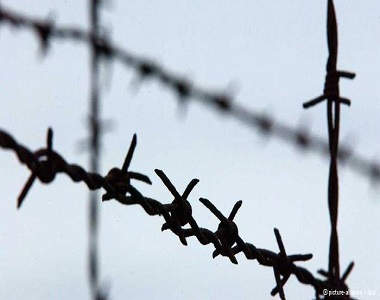 HRANA News Agency – Since about a month ago the hot water and from one week ago, the cold water in Khorin prison in Varamin have been cut off. These have caused hygiene and health problems because prisoners do not have water to take a shower. On the other hand, prisoners are forced to buy drinking water from the prison shop on a high price. Prison officials say that there is a flaw in the technical system and also the lack of funds to fix it, are the cause of the crisis, which threatens the health and lives of several thousand prisoners.
A number of prisoners and families of prisoners of Khorein prison, located in Kheirabad of Varamin, have told HRANA: "It is more than a month that the prisoners had not taken shower, because hot water was cut off and it is more than a week that cold water has been cut off in this prison, as well."
These informed sources also told HRANA's reporter: "Prison officials have said that the boiler was out of order and it would cost something about 300 million IRR to repair it, which so far, has not been provided by the Prisons Department Headquarters."
Regarding these prisoners' drinking water, it has been reported that: "For drinking water these prisoners have to buy a box of mineral waters for 60,000 IRR, which is about twice more expensive than outside the prison. In such a case, bathing and washing clothes, which is necessary to hygiene in closed environment, is basically impossible."
Sohrab Soleimani, former head of Prisons Department, earlier, regarding the Khorein prison, had told Mehr News Agency:  "Khorein prison is allocated for prisoners of Varamin, Pakdasht, and Qarchak and in terms of health standards and good conditions is suitable for keeping prisoners".