At Least 21 of Mohammad Ali Taheri's Supporters Remain in Detention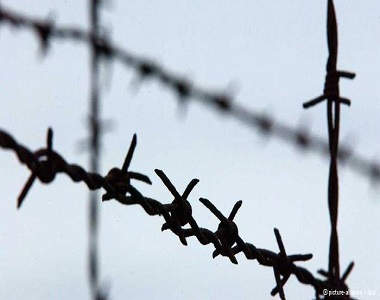 HRANA News Agency – Among detained supporters of Mohammad Ali Taheri in Tehran and Isfahan, at least 21 people are still kept in prison in Tehran (Fashafoyeh), Women's Prison in Qarchak and Dastgerd prison in Isfahan.
According to the report of Human Rights Activists News Agency (HRANA), among those arrested at the rallies in support of Mohammad Ali Taheri in front of Baghyatollah hospital in Tehran, 15 people are still in detention.
The identities and whereabouts of them are as follows:
Great prison in Tehran (Fashafoyeh): Ehsan Latifi, Poya Asgarizadeh, Navid Mousavi, Ali Masomi, Ismael Hosseini, Behrouz Nejatian, Mohammad Mughimi, Alborz Fathi, Amin Zoghi, Vahid Ebrahimzadeh and Ali Barmaki.
Women's Prison in Qarchak: Melika Khavandi, Baharak Azarnia, Zahra Shafiee and Nahid Babazadeh.
Also at least six civilians on similar charges have been arrested since October 23, by the Iranian Revolutionary Guards in Isfahan.
The identities of these people which have been obtained by HRANA are: Ali Gholami, Shahram Bozorgzad, Arezoo Tusk, Said Ebdali, David Kianfar and Masood Kiani.
It should be noted, the family, students and supporters of Mohammad Ali Taheri had a peaceful gathering and wanted to meet with him, following unconfirmed news indicating that "Mr. Taheri has gone to coma because of his hunger strike and is admitted at Baqiyatallah Hospital in Vanak".
Previously HRANA had published some detailed reports about the rallies.
Amnesty International in two separate statements on October 26 and October 20, reacted and showed concerns about the lack of information about the status of Mohamadali Taheri, founder of Halghegh theosophy. This organization urged the Iranian authorities to inform the public about his status and release him immediately and unconditionally.
Mohammad Ali Taheri, founder of the "Erfan-e-Halgheh" was arrested on March 4, 2011, and was sentenced to 5 years imprisonment, 74 lashes and fined 9000 million IRR, by the Revolutionary Court on charges of "blasphemy", "unlawful intervention in the affairs of health and medical treatments", "committing the unlawful act and adultery", "unauthorized use of academic titles like doctor and engineer" and "subversive books and works".
Corruption on earth through distracting people was the other charge against Taheri.
Mr. Taheri's sentence of his first case has ended but, by forming a new case against him and holdover of his detention order, he has been deprived of being released.