Masoud Bastani Released from Prison after Serving 6 Years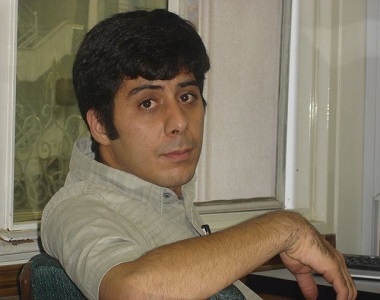 HRANA News Agency – Masoud Moradi Bastani, imprisoned journalist, was released after six years of imprisonment but a bail was demanded for his freedom for disability to pay fines.
According to the report of Human Rights Activists News Agency in Iran (HRANA), although the duration of Masoud Bastani's sentence, counting the days of absence, ended on Sunday, 19th July but because of the financial penalty in his case, he was released on a bail.
Masoud Bastani is a reformist journalist, who was arrested on July 2009, for his press activities and in a public show trial was sentenced to 6 years imprisonment and a fine and was transferred to Evin prison. Mr. Bastani was exiled to Rajai Shahr prison in January 2010 and since then he was imprisoned there.
This journalist used to be the director of "Jomhoriat" website, and had worked in newspapers including "Shargh", "Kargozaran" and "Jomhoriat" as well. Formerly, in 2004, he was convicted to 6 months imprisonment, 5 years deprivation of the press and 100 lashes by the court of appeal.
He was also detained for couple of days and sentenced to lashes and 350 thousand Tomans fine, because of coverage of Akbar Ganji's condition during his hunger strike and his stay in Milad hospital.  Masoud Bastani's wife, Mahsa Amrabadi is also a prominent Iranian journalist who have been detained due to journalistic activities.