No medical treatment for Zeynab Jalalian /She is on verge of blindness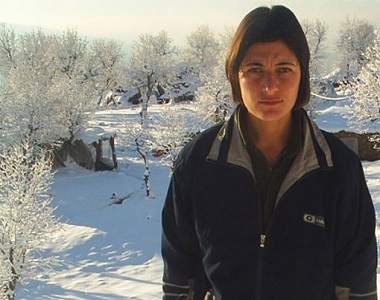 HRANA News Agency – Zeynab Jalalian, th political prisoner of the women's ward of Kermanshah Diesel Abad prison has been denied medical treatment and furlough and is in critical health condition.
According to the report of Human Rights News Activists News Agency in Iran (HRANA), she has been suffering from vision problems for a long time and recently is not able to see any more.
One of the relatives of this political prisoner said to HRANA: "Her family went to visit her in the prison last Wednesday but the authorities did not allow and they could not visit her. Her brother had got the permission of the court but the prison authorities did not accept it. She was already suffering from bowel diseases and has been suffering from vision problems since two years ago. The authorities paid no attention and she cannot see any more. The do not provide her with medical treatment and they do not let us do that. They just let her become blind."
Zeynab Jalalian had been arrested by the intelligence agents in 2007 and was sentenced first to death and the long life imprisonment by the revolutionary court.
She has been under pressure in the recent years and has been on hunger strike several times.
There were reports saying that her vision problems are because of being hit in the head during interrogations.